Now is the time of year for TV fans to be a little nervous for news about their favorite shows — specifically, whether they'll make it to next season. Renewal and cancellation news is flowing in, and we're compiling all the updates here. Find out what's already guaranteed to come back and what's gotten left on the chopping block so far.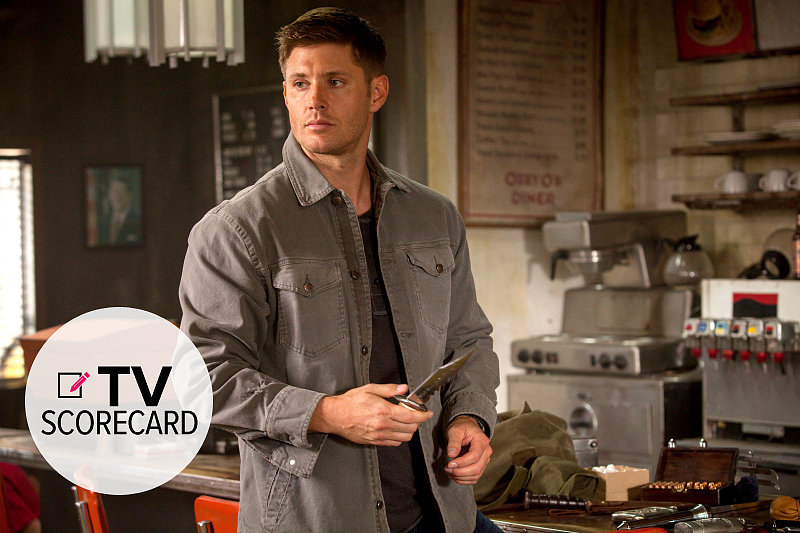 What's Been Renewed
The Mindy Project: Fox has renewed The Mindy Project for a third season.
New Girl: Zooey Deschanel's comedy will be returning for a fourth season.
Brooklyn Nine-Nine: Fresh off its Golden Globe wins, Fox's hit show has been renewed for a second season.
The Following: Kevin Bacon's psychological thriller, The Following, is set to return for a third season.
Reign: The CW has renewed freshman drama Reign for a second season.
The Originals: Another first-year series, The Originals has been picked up for season two.
The Vampire Diaries: The CW is giving The Vampire Diaries a sixth season.
Supernatural: The veteran CW series will be getting a 10th season on The CW.
Arrow: The superhero show has been renewed for a third season.
Parks and Recreation: NBC's president unofficially announced at the Winter TCA that Parks and Recreation would be getting a seventh season.
Looking: HBO has renewed the freshman series for a second season.
House of Lies: Showtime has greenlit the comedy for a fourth season.
Shameless: William H. Macy's series has also been renewed for a fifth season.
Sleepy Hollow: The hit mystery series was the first new show to be renewed for a second season.
The Simpsons: The cartoon staple will return for another season.
The Blacklist: NBC has ordered a second season from James Spader's thriller.
Bones: The romantic/forensic procedural has gotten a 10th season order.
What's Been Canceled
Raising Hope: Fox has canceled Raising Hope after four seasons.
Sean Saves the World: NBC has canceled Sean Saves the World, the freshman sitcom starring Sean Hayes.
The Michael J. Fox Show: The Michael J. Fox Show has been dropped by NBC after its first season.
Drop Dead Diva: Lifetime has canceled Drop Dead Diva.
Killer Women: ABC's murder mystery series only made it a few episodes before cancellation.
The X Factor: Fox's talent show will not be back.
Ravenswood: ABC Family has canceled the Pretty Little Liars spinoff after one season.
Back in the Game: ABC canceled James Caan's freshman comedy.
Ironside: Blair Underwood's cop drama has been canceled by NBC.
Lucky 7: Despite its name, Lucky 7 will not be returning for a second season.
We Are Men: CBS canceled this freshman comedy.
Welcome to the Family: NBC's comedy was one of the early casualties of the 2013-14 season.