The nominations for the 2014 Golden Globe Awards are here, and the stars are already reacting to the big honors. We caught up with some of the nominees today to share their excitement, surprise, and happiness about their Golden Globe nods. Be sure to check back for more reactions as they come in.
Matthew McConaughey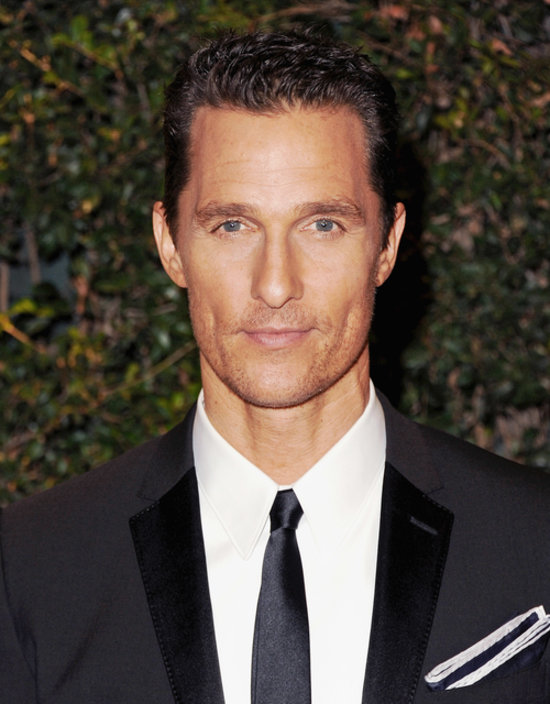 Matthew McConaughey was nominated for best actor, drama, for Dallas Buyers Club.
"I'm excited and honored that the HFPA has recognized my performance in Dallas Buyers Club. Ron Woodruff was an incredible revolutionary, for HIV and the human spirit, and I was honored to tell his story. Looking forward to spending the evening with the HFPA on January 12th."
Jennifer Lawrence
Jennifer Lawrence was nominated for best supporting actress for American Hustle.
Thank you to the HFPA. This is so exciting. I'm thrilled that the film received so many nominations and that I get to share this with the rest of the cast.
Emma Thompson
Emma Thompson was nominated for best actress, drama, for Saving Mr. Banks.
"Making this film was the most satisfying and thrilling job I've had in years. It was a privilege to work with a team of people who couldn't have been bettered. I'm really honored to have been nominated."
Julia Louis-Dreyfus
Julia Louis-Dreyfus was nominated for best actress, musical or comedy, for Enough Said, and best actress, TV musical or comedy, for Veep.
"I'm thrilled and so grateful to the Hollywood Foreign Press. One question: does this mean I need two dresses?"
Keep reading for more Golden Globe nomination reactions.