All of the new DVD releases hit stores (and Netflix) on Tuesdays. So each week in What to Netflix: New DVD Tuesday, I sort through the best of the batch and tell you what to add to your queue. Oh and even though it's not on Netflix, don't forget that Ally McBeal: The Complete Series is finally available on DVD today!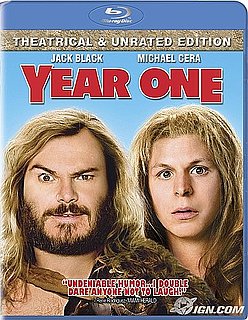 Year One
The comedy chops of Michael Cera and Jack Black weren't enough to make prehistoric comedy Year One a hit, but the movie still has some laughs, especially if you're fans of the two actors.
The gross-out humor definitely wore on me, but the funny supporting cast might make it worth the rental (Paul Rudd, Hank Azaria, and David Cross all make cameos) — if you can stand all the toilet humor.
16%
See two more new releases when you read more