Like the girls of Troop Beverly Hills, we may be beginners at some things, but we've got a black belt in shopping. So, aside from loving the campy '80s classic for its one-liners and underdog victory, we're particularly fond of this one for its ample styling inspiration. With Phyllis Nefler's (aka Shelley Long's) luxe, Beverly Hills twist on her girls' wilderness gear (think Ray-Bans and lipstick to accompany your khakis), this troop has the kind of style that translates perfectly to Fall's military trend. Think lace-up ankle boots — the Beverly Hills troop mothers would highly approve of the heeled varieties — silky army-green button-downs, and skinny cargos to get the dress code just right.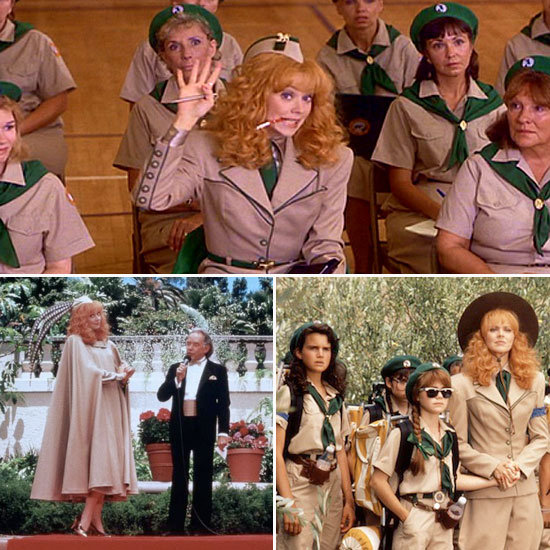 The trick is mixing textures and hues (khaki on khaki may be a much too literal nod to the troop) for added interest and keeping proportions balanced, like a wider cape-style jacket with a pair of slim, olive skinnies. The easiest way to channel this look? Invest in a great military-style jacket you can throw on on your way to campus, and throw in a structured crossbody bag to stay stylish (and hands free) while strolling the quad. Shop our editors' picks to get a polished, on-trend spin on the
Troop
uniform; just remember you can't buy your patches — you earn them, like jewelry.