T.G.I. Tuesday! I've already sorted through the big DVD releases of the day, but now I have new songs to revive your iPod, Just take a look at these three albums. (And if you want to see your own music reviews featured on Buzz, submit them in the Music Review Group in the community!)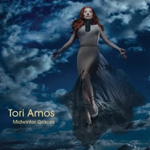 Music mash-up:
Seems like everyone is releasing a holiday album lately — remember
Bob Dylan's
? Now, Tori Amos is trying her hand at the genre with
Midwinter Graces
. It's a big risk for Amos, who puts her own spin on classic carols. Traditionalists might cry foul when she mashes up "What Child Is This" and "The First Nowell" for "
What Child, Nowell
" or re-purposes "Silent Night" into a love song, but at least Amos is thinking outside of the box. The quieter songs work best, thanks to Amos's ethereal voice. I recommend "
Emmanuel
" or "
Winter's Carol
."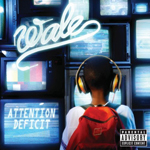 All over the place:
Wale references
Kanye West
in the first track on his big studio debut
Attention: Deficit
, and the mention is fitting. Wale seems like a Kanye in the making, mixing in sparkly, bragadocious tracks with songs that raise controversial social issues (like "
Shades
," which tackles racism). He also brings in a long list of collaborators, including
Lady Gaga
(on the already-released "
Chillin'
") and Mark Ronson. As a result, the album jumps around like, as the title hints, a kid with ADD. You may recognize Wale from this
year's VMAs
, and he's undoubtedly one to watch. For now, download "
Pretty Girls
" and "
Diary
," which samples from one of my favorite films,
Amelie
.
See one more release when you read more