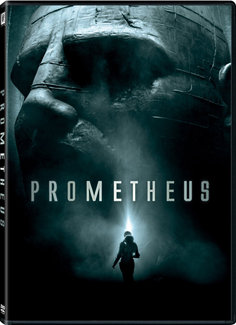 Ridley Scott's terrifyingly good Prometheus is the latest in his Alien series, and with nightmare-inducing visuals, it's an installment audiences won't soon forget. In the future, a team of researchers (including Noomi Rapace and Logan Marshall-Green) head to a mysterious planet to find out if there's a link to human origins. Soon, people start acting strange, creatures appear, and blood begins flowing. It's science-fiction horror at its best, and Michael Fassbender and Charlize Theron also give chilly but impressive performances. The DVD comes with commentary by Scott and deleted and alternate scenes.

73%
Alec Baldwin, Tom Cruise, Julianne Hough, Catherine Zeta-Jones, and more stars headline the fun but inescapably cheesy film adaptation of the hit Broadway play. On her journey to become a star, Sherrie (Hough) meets Drew (Diego Boneta) and the two pursue their dreams and embark on a romance filled with rock 'n' roll music. The movie features Cruise playing against type as a rock star, as well as hits from '80s legends like Journey, Poison, and Bon Jovi. The actors are clearly having a ball performing, but off the stage, the story all comes off as highly produced karaoke. The DVD includes a behind-the-scenes featurette.
41%
One more release after the jump.