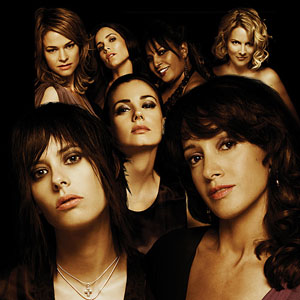 We may have bid adieu to Shane and Alice back in March, but now we can get ready to follow a whole new group of ladies — this time in an unscripted series. Showtime is planning a reality show version of The L-Word titled The Real L Word: Los Angeles.
Whether or not they go through with the show is dependent on casting, but if they do go forward with it, the project "will follow six lesbians in Los Angeles as they go about their lives — a lesbian answer to Bravo's Real Housewives franchise."
The creator of Showtime's L-Word, Ilene Chaiken, is behind the whole thing. She said, "I believe we are not nearly finished telling our L Word stories. Showtime has yet again come forward to continue with us this mission to entertain and enlighten and bring more 'L' to the world."
You know, as far as reality shows go, this isn't totally the worst of the bunch. I'll probably watch it, I'm not gonna lie. What about you, L-Word fans? Would a reality show like this interest you?
Photo courtesy of Showtime