Disney received an early present this year: The revamped version of the classic tale A Christmas Carol took the top spot at the box office in its opening weekend with $31 million. While that figure is on the low end of studio estimates for the film, insiders hope that it will continue to gain more movie-goers as we near the holidays. Following behind at No. 2 was last weekend's box office champ, Michael Jackson's This Is It, with $14 million.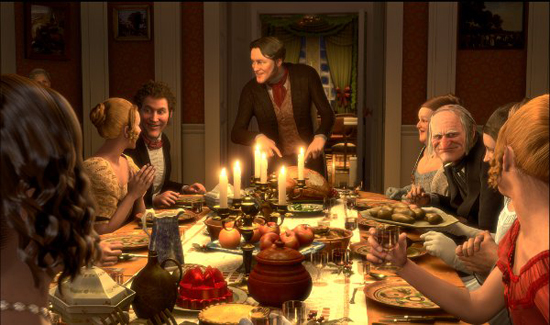 Rounding out the rest of the top five were two more new releases — The Men Who Stare at Goats came in third with $13.3 million, and Milla Jovovich's The Fourth Kind took fourth place with $12.5 million. Fan favorite Paranormal Activity slipped to No. 5 with $8.6 million.
The small success story of the weekend was Precious, which raked in $1.8 million despite only opening in 18 theaters. Expect to see it climb up the box office chart next week as it expands into more cities.