Being scholars of the empirical battle known as Star Wars, naturally our favorite commercial during last year's Super Bowl game was Volkswagen's now-classic Darth Vader commercial. The TV ad showed, through a geeky lens, that not just extreme sports or models are needed to sleekly highlight a product. Beyond the mini-Darth spot, last year's game had its share of geek-approved commercials. Were these your favorite, too?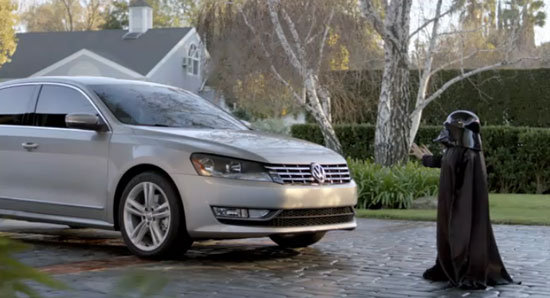 Bridgestone Reply All — It's the office drone's biggest fear: Reply All. The cheeky ad for tires tapped right into the tech nightmare that keeps us up at night.
Coca-Cola Fantasy Epic — A fantasy war worthy of a Tolkien treatment, this commercial showed you can buy a Coke in any world to make the locals smile.
Check out the rest of our favorites last year after the jump.