I've already given you the scoop on My Idiot Brother, but the Paul Rudd comedy isn't the only film that Elizabeth Banks was promoting at Sundance. Her second movie, The Details, is also about a family, but that's where the similarities between the two end. Here's more about the black comedy.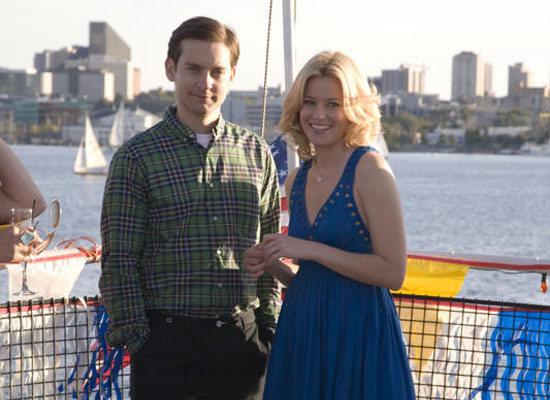 Who's behind it? The film stars Tobey Maguire, Elizabeth Banks, Kerry Washington, Ray Liotta, and Laura Linney. It was written and directed by Jacob Aaron Estes.
What's it about? Jeff (Maguire) and Nealy (Banks) have been married for 10 years, and are starting to feel the negative effects of suburban married life: they rarely sex anymore, and they're constantly at each other's throats. When he's not escaping to the world of Internet porn, Jeff becomes obsessed with trapping the raccoons that have been destroying his new lawn. Between his two new hobbies, Jeff inadvertently sets off a chain of events that get him into more trouble than he ever could have imagined.
So is this your kind of film? Find out when you read more