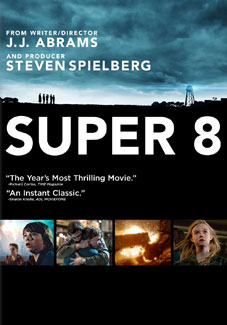 In the midst of filming an amateur movie, Joe (Joel Courtney) and his teenage friends witness a catastrophic train crash in the small Ohio town where they live. Soon after the crash, the town is plagued with bizarre occurrences, including the disappearance of townspeople, and the kids set out to solve the mystery. Though the buildup to revealing the secret of the wreck is more satisfying than the aftermath, the film's young cast shines throughout the length of the film. The Blu-ray DVD includes a behind-the-scenes look at the making of the crash scene.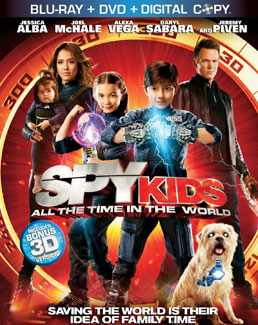 Spy Kids: All the Time in the World
Retired spy and family woman Marissa Cortez (Jessica Alba) is forced back into action when evil villain Timekeeper (Jeremy Piven) threatens to take over the world. Her mission provides her with the unexpected opportunity to bond with her two stepchildren, who join her in her attempt to defeat Timekeeper. Though the film is full of interesting gadgets, the story is dull and much of the humor falls flat. The DVD features deleted scenes and an interview with director Robert Rodriguez.
One more release when you read more