2 Days in New York is also available on DVD this week.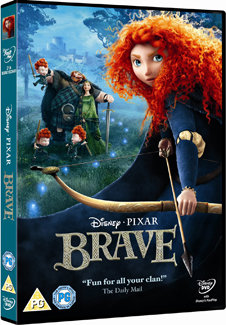 Pixar's latest introduces Merida (voiced by Kelly Macdonald), a rebellious princess intent on changing her destiny. Though her traditional Irish family would like her to marry and fall in line with her royal duties, the strong-willed teenager would rather choose her own path. Merida's conflicted relationship with her mother is at the core of the story, and though the film is enjoyable, it's a little predictable and isn't quite as imaginative as some other Pixar films. The DVD includes director commentary and two short films: "La Luna" and "The Legend of Mordu."
Taylor Kitsch and Aaron Johnson star as Chon and Ben, two ambitious small-time drug dealers happily sharing the affections of O (Blake Lively). When a drug queenpin (Salma Hayek) notices the two are taking a slice of her sales, she offers them an ultimatum: sell their business to her or face the consequences. Ben and Chon opt to maintain their operation but live to regret it when O is kidnapped. Oliver Stone's high-stakes tale is visually breathtaking and a fun take on modern drugddealers, but squeamish viewers should beware of the graphic violence. The DVD comes with director commentary, deleted scenes, and a making-of featurette.
Get one more new release after the jump.