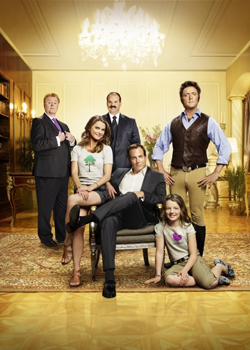 We've already
touched base
on a few of this
Fall's new shows
(just yesterday I asked for
your thoughts on Hawaii Five-0
), but how about
Running Wilde
? While the
pilot was somewhat disappointing
, I've been crossing my fingers that the show might improve.
The comedy has great lead-ins with both Glee and the newest success of the season, Raising Hope. Even so, there have already been rumors of possible cancellation and Will Arnett is trying to get a campaign going to save the show. Unfortunately, the show is still struggling. While there are some funny moments (Arnett's attempts at office work last week seemed to channel Michael Scott), overall I'm just bored.
So tell me, have you been watching Running Wilde? And if so, do you think it deserves a chance?
Photo courtesy of Fox