UPDATE: According to estimates through the holiday, Prince of Persia actually bested Sex and the City 2, taking in $37.8 and $37.1 million, respectively.
Forget Sex and the City 2 versus Prince of Persia. Despite the hype surrounding both of those films, this Memorial Day weekend belonged to Shrek Forever After. All together now: Huh?!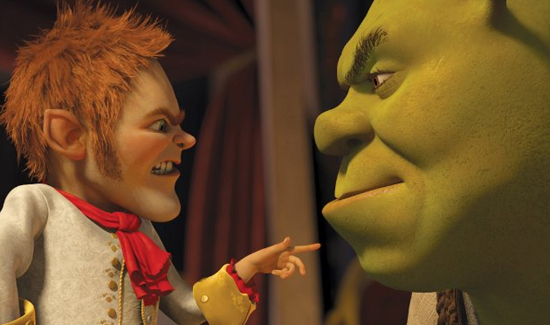 The family film continued its hold on the top spot at the box office for a second week with $43.3 million. That leaves Sex and the City 2 in second place with $32.2 million (a number that fell short of insiders' estimates); Jake Gyllenhaal's Prince of Persia: The Sands of Time came in third with $30.1 million. Something to keep in mind, however: SATC opened on Wednesday at midnight, which means if they had counted Thursday's sales as part of the weekend total, the ladies may just have been able to eke out a first place finish.
Iron Man 2 took fourth with $16 million and Robin Hood rounded out the top five with $10.3 million.