Looking for something to watch on the couch this weekend? I've got a few DVD releases for your consideration, including a Hollywood retelling of a classic story, a quirky festival film, and a hilarious TV show to get into, if you haven't already. Take a look!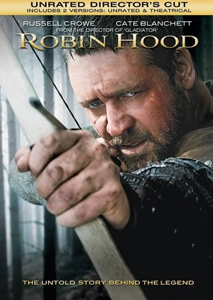 Robin Hood
Director Ridley Scott helms this prequel of
Robin Hood
with
Russell Crowe
in the title role and
Cate Blanchett
as a tougher version of Maid
Marian
. Crowe isn't
my favorite actor to ever play the part
, but mainly my
biggest issue with the film
was its long run time at two and a half hours (hey, at least at home you can pause it). The director's cut includes an extra seventeen minutes of footage, but in this case, it may actually be a good thing, as it shows more of the relationship between the two leads.
43%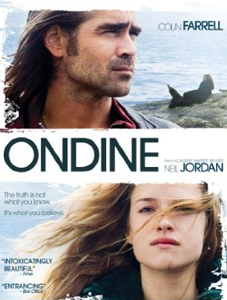 Ondine
Colin Farrell
plays a handsome, former boozer who finds a woman in his net while fishing and questions if she's actually a water creature from Scottish mythology. I know it sounds a little out there, but I actually enjoyed it
when it debuted at the Tribeca Film Festival
. Farrell is a perfect fit in the role, and he has nice chemistry with his leading lady/now-girlfriend, Alicja Bachleda. DVD extras include a behind-the-scenes featurette.

69%
One more release when you
read more