Looking to add some new DVDs to your entertainment library? It's Tuesday which means there's a slew of movies hitting shelves, including these three releases.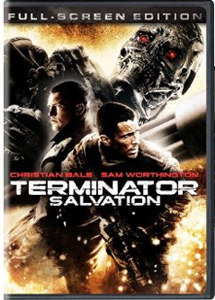 Terminator Salvation
Christian Bale plays John Connor in this latest installment in the Terminator franchise. The film follows an ex-con turned robot (Sam Worthington) who meets up with Connor in the hopes of saving Connor's father (who is currently a teenager), and therefore the human race. Confusing? Yes. But strange time-traveling aside, my biggest complaint is that I miss the humor from the previous films. Still, it's a Netflix possibility thanks to some solid action sequences and Worthington's standout performance (not to mention he's nice to look at).
If you're a die-hard Terminator fan, you may consider the special three-disc Blu-Ray edition, which includes a Director's Cut and behind-the-scenes featurettes.

32%
Two more DVD releases to check out when you read more