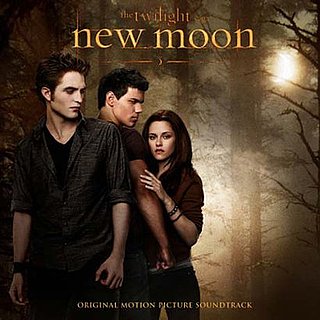 The film version of this Fall's sequel to
Twilight
isn't all fans have been rabidly anticipating — the
New Moon soundtrack
picked up enough steam to be released today instead of next Tuesday. It's no wonder it was rushed out; Death Cab for Cutie's
video for "Meet Me on the Equinox"
, premiered to much fanfare, as did
the tracklist
, revealed barely a month ago.
The wait is over, and you can go buy the disc, download it, or stream the soundtrack on MySpace for free today. I've been listening for the past couple of days, and like my feelings for Robert Pattinson, I'm crushing pretty hard on it. Music supervisor Alexandra Patsavas did a great job compiling songs — all originals for the soundtrack — that evoke the teenage heartbreak vibe of New Moon while featuring a roster of talented bands.
Find out what's worth the iPod space when you read more