Tuesdays are big in entertainmentville: not only do all the new DVD releases hit Netflix, but new music also pours into stores. So I take a spin through each week's music releases and pick out some albums and tracks worthy of a download.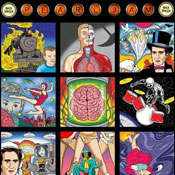 Still rockin'
: I was surprised when I heard that Pearl Jam was releasing an album exclusively through Target this past Sunday — huh?! — but
Backspacer
is a solid, mature showing from the heralded band. The songs are full of introspective lyrics, like an older and wiser Eddie Vedder reflecting back on his life, but most of the tracks are fast-paced with a tinge of punk sound. While a bit of head-banging is fun, I've always preferred Pearl Jam's ballads like "Black" over their heavier stuff, so I'll be downloading
"Just Breathe"
and
"The End."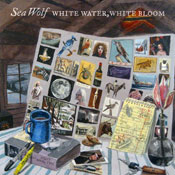 Still waters run deep
: Yesterday, we got word that indie artists Sea Wolf made it onto
the New Moon soundtrack
; now comes their sophomore full-length effort
White Water, White Bloom
, a mellow album of romanticism. (Perfect for Edward and Bella, no?) Every track has gorgeous storytelling imagery, as singer-songwriter Alex Brown Church constantly weaves in water themes (as his album title and band name hint). The result is something dreamy and lush to listen to on a lazy, sunny day. My favorite tracks:
"Wicked Blood,"
"Dew in the Grass,"
and
"The Orchard."
One more up next, so read more