All of the new DVD releases hit stores (and Netflix) on Tuesdays. So each week in What to Netflix: New DVD Tuesday, I sort through the best of the batch and tell you what to add to your queue.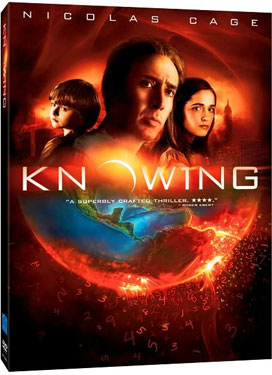 Knowing
Oh,
Nicolas Cage
. He's always making these movies that I never want to pay for in the theater, but who am I kidding? I will watch them when they come out on DVD.
Knowing
is the kind of disaster movie that's perfectly fun to stick in at home and watch with a couple of friends.
The movie follows a schoolteacher named John Koestler (Cage) who discovers a time capsule containing shocking predictions that come true. He eventually figures out that his family will play a part in an upcoming apocalypse. Rose Byrne also stars in this movie.
Special features include audio commentary with director Alex Proyas, a making-of featurette, and a featurette about visions of the apocalypse.

32%
Another new DVD selection up next, so read more