Though you may be overwhelmed trying to get to the theater to see all the movies making a splash this award season, there are new DVDs out today that will justify your desire to stay in. These new releases may not have been Golden Globes nominees, but they still made an impression on me, and now they're yours for rental.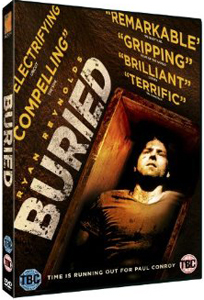 Ryan Reynolds puts on a one-man show in the thriller Buried, where he plays a truck driver in Iraq who gets taken hostage and subsequently buried alive. He has a cell phone, a light, and about 90 minutes to figure out how to get himself rescued before he runs out of oxygen. Though it sounds like a stressful premise, it's a riveting and engaging film in which Reynolds really gets to show off some impressive acting chops. I was blown away by the film and more than a little disappointed that it didn't get recognized this award season. DVD extras include a making-of featurette and the original trailer.

85%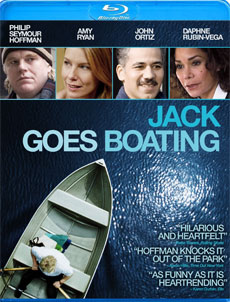 Philip Seymour Hoffman both directs and leads the cast of this indie drama as a lonely man who falls for an equally lonely woman (Amy Ryan). As their connection grows, the married friends (John Ortiz and Daphne Rubin-Vega) who set them up must examine their own connection. It's wonderfully acted, but very subtle (if a little bit slow), so rent it if you're in the mood for an understated romance. The extras include deleted scenes, the trailer, a featurette about adapting the original play for the screen, and a feature called "Jack's New York."

67%
Find out the other notable new release when you read more