Dancing and Bruce Willis weren't enough to knock kid flick Cloudy With a Chance of Meatballs out of this weekend's top spot at the box office. Sony's 3D Meatballs held its place for the second weekend in a row, making $24.6 million, followed by Willis's sci-fi movie Surrogates ($15 million) and Fame ($10 million), which both just opened Friday.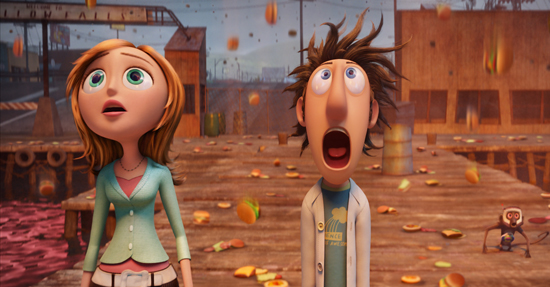 The Informant!
came in fourth this week with $6.9 million, and Tyler Perry's
I Can Do Bad All by Myself
rounded out the top five with $4.7 million in its third week in theaters. Unfortunately,
Cam Gigandet
's
Pandorum
didn't break the top five with its debut; the space-set action movie only made $4.4 million.
Photo courtesy of Sony Pictures