In addition to the following DVDs, Dredd 3D is also available this week.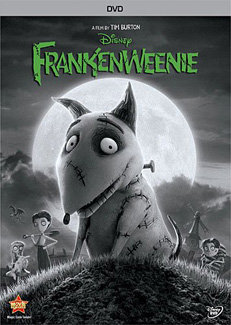 Director Tim Burton makes a triumphant return to animation with Frankenweenie, the story of a young boy and his beloved pet — with a twist. Victor loves Sparky more than anything, and when Sparky passes away, budding scientist Victor miraculously brings a strangely altered version of the pup back to life, much to the horrified surprise of Victor's relatives and peers. The heartwarming tale is perfect for Burton-loving parents to share with their kids. The DVD copy incudes a music video and a Frankenweenie touring exhibit.
House at the End of the Street
Jennifer Lawrence headlines House at the End of the Street, a jumpy but underwhelming horror-thriller. Elissa (Lawrence) has just moved to a new town with her mother, Sarah (Elisabeth Shue). The two share a rocky relationship, and when her mother expresses concern over Elissa's getting close with the boy next door (Max Thieriot), it only draws Elissa closer to him. Sarah has reason to be suspicious: the boy's parents were murdered in cold blood by his sister. The film has some great twists, but it's bogged down by a slow start and a lame main character. The DVD comes with an unrated version.
Get one more new release after the jump.