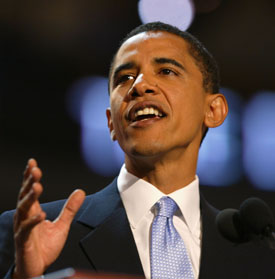 President Obama has his own
documentary coming from Edward Norton
, and now Obama's mother is becoming the focus of a
feature-length documentary film titled Stanley Ann Dunham: A Most Generous Spirit
. The project will portray Obama's upbringing with Dunham in Indonesia and Hawaii, and will also highlight Dunham's "pioneering work in the field of Third World microfinance, which assists small entrepreneurs, mostly women, in developing countries." Executive producer Mary Aloe stated:
She gave a lot of the backbone to our current president and his compassion to the people. With these small-scale economies, she took a concept that was emerging just as women were getting their rights and got them to think outside the box. She is a fascinating woman, and she was ahead of her time.
There certainly seems to be enough fodder for a feature-length movie. Do you think you'll want to check out this documentary about Obama's mama?