With Ben Silverman leaving NBC earlier this Summer, reporters were bound to be a little chippy at NBC's executive session today at the TCA press tour. There were plenty of questions about how NBC's entertainment president, Angela Bromstad, would define NBC's brand (apparently it includes Heroes, The Office, and The Apprentice equally?), but we also got some concrete info about shows like Southland and Friday Night Lights. Some details: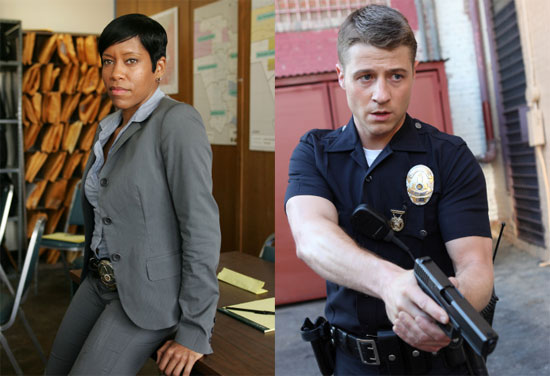 Bromstad said Southland "tried to do too much" in its first six episodes and became too serialized. When it returns, it will focus more on Ben McKenzie and Regina King's characters.
With regard to the rumor that Chuck could return sooner than March, Bromstad said March is still the plan. But she said the show is in a good place production-wise (several scripts are already done), and "it is something we can move around." One other possibility is having the show be part of the Summer schedule.
Speaking of Summer, that's when Friday Night Lights will be back on NBC. (It will air on DirecTV before that — an Oct. 28 premiere date was just announced.) Bromstad said the show just doesn't have the ratings to justify a place on the Fall schedule, but it can be a "premier" show in the Summer.
For thoughts on Medium, Day One, and Heroes, just read more