Tuesday means that new DVD releases hit up Netflix, so I've checked out the offerings to let you know which movies deserve a spot on your queue.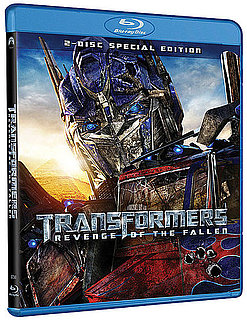 Transformers: Revenge of the Fallen
Though last year's Transformers was a fun surprise hit, I thought this Summer's sequel failed to deliver the same laughs or thrills. Reprising their roles are leading-man-in-training Shia LaBeouf and Megan Fox as long-distance couple Sam and Mikaela when Sam goes off to college, only to be followed by his robot-taming legacy.
It's Decepticons vs. the Autobots again, and many things blow up — but I'd rent this only if you're a fan of thin plots, deafening explosions, and Megan Fox's body parts.
The special features include a behind-the-scenes feature chronicling the making of the film with cast interviews and a retrospective of the Transformers toys to celebrate their 25th anniversary.
19%
See two more new releases when you read more