The Tuesday entertainment offerings keep on coming. I already shared a few DVD releases with you, but now it's time to tackle music. We had a ton of big names last week, so today's selection is a bit slimmer than usual. Here are three solid picks worth noting. (And if you want to see your own music reviews featured on Buzz, submit them in the Music Review Group in the community!)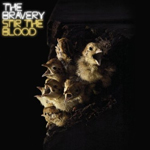 Hot-blooded angst:
A bit of rage is nothing new to rockers, and The Bravery's newest album, appropriately titled
Stir the Blood
, is fueled by it. While most of the fast-paced, jumpy tracks make this feel like a party album, the themes are much darker tales of betrayal and bitterness. Just take the song titles
"Red Hands and White Knuckles"
and
"Hatef**k,"
for instance. I'm willing to overlook the heavy-handed tone, though, with a few choices like the slower ballad
"She's So Bendable,"
and
"The Spectator"
 — the latter was featured on
The Vampire Diaries
.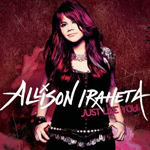 Kelly Clarkson redux:
I'm all for female singers championing girl power, e.g. Pink,
Avril Lavigne
, Kelly Clarkson. Now add to that list
American Idol
castoff, Allison Iraheta. Her debut album
Just Like You
hits today, and while fun, the lyrics are often basic, predictable pop that caters to a younger fan base. (She references texting multiple times and
"D Is For Dangerous"
actually recites alphabet letters.) Still, Iraheta's powerful, Clarkson-like pipes are worth giving a listen. Check out
"Friday I'll Be Over U"
and the more stripped-down
"Scars,"
which tries to fall into the vein of
Christina Aguilera
's "Beautiful."
See one more release when you read more