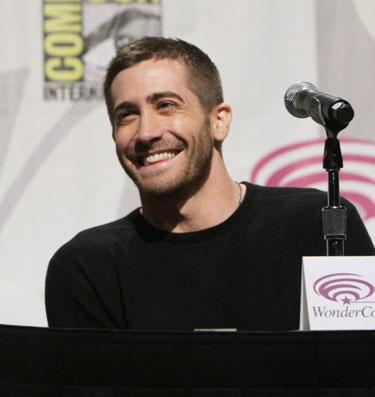 If you're concerned that Prince of Persia: The Sands of Time is going to be yet another weak game-to-movie crossover, don't be. I had a chance to speak with director Mike Newell, as well as franchise creator Jordan Mechner, and star Jake Gyllenhaal over the weekend at this year's WonderCon, and there was one overarching concern for them all — story.
Although Jake is new to the action-adventure genre (this being first run in a film based on a video game), he and the Prince of Persia team wanted to make sure they heeded the lessons learned by previous game-movie crossovers by making their film believable, yet totally entertaining at the same time. Anyone remember Super Mario Bros.? Iconic as it may have been (it brought the über popular plumbing brothers to the big screen), no one can say that flick was based in reality whatsoever. However, Jake did compare Mario's mustache to the one he sported in Brokeback Mountain, so maybe there are some hidden similarities between them after all!
I sat down with Jake on Saturday to talk about his gaming habits, his thoughts on the 3D craze taking over the film industry today, and his transformation into a hunky action-adventure star. Find out what he had to say about this, as well as what made him want to dive into the world of Persia after the break.