Fall TV season is one of my favorite times of the year. All Summer long, I look forward to the month when my nights will be filled once more with the return of my favorite shows, along with a batch of brand-new series to get excited about. After 2009 brought in hits like The Vampire Diaries, Glee, and Modern Family, I couldn't wait to sift through the pilots and see what was in store. Unfortunately, there wasn't much to get excited about.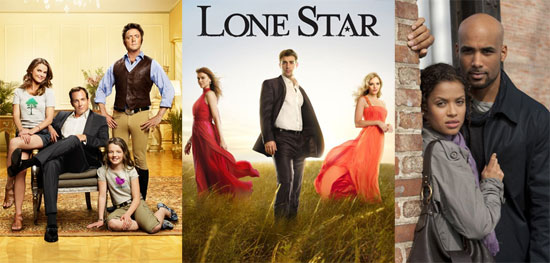 Along with many other TV critics, I quickly pinpointed Lone Star as one of the top five new shows to watch. Unfortunately, no amount of acclaim could help James Wolk and Jon Voight, and the show opened to abysmal ratings. It was on death row after the first episode, and canceled after the second.
To rehash some of the other shows that have kicked the bucket, just keep reading.