It's no secret that Christina Hendricks, who plays the buxom secretary on Mad Men, is engaged, and like many brides-to-be, she is dieting.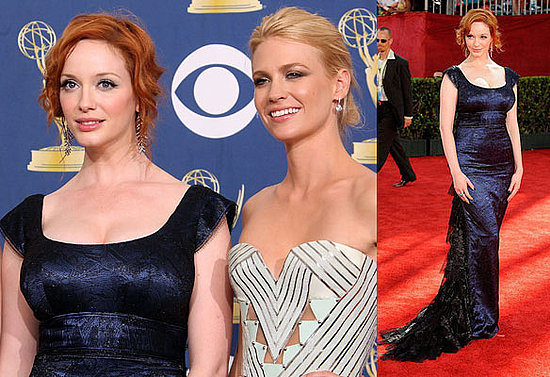 Her costar January Jones says the redhead bombshell is keeping quiet on the details of her regimen. January gave People the skinny at an Emmys afterparty:

I know that Christina has gone on a "diet," she said. "She already looks amazing, but you know, before you get married you want to look the absolute best. I don't know what she's doing." Jones added one bit of caution, "My only advice is to not go too far, because if she loses her curves it will be a very sad day."
I must say I agree on keeping the curves.