At every NBC TCA event, Connie Britton is one of my absolute favorite people to find. Once again, the Friday Night Lights actress took some time this Summer to talk about the upcoming seasons four and five of FNL. Read on for highlights: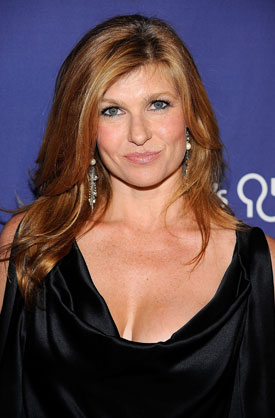 On some of the drama in the upcoming season: "I'm still at the school that basically ousted my husband, so I think that we're going to have a lot of interesting conflicts in terms of that and the people in the town. I think that some of the Dillion High students are going to be moved to East Dillon and that might be a problem — infighting about the football team."
On having Tami become principal in season three: "I was so excited about her being principal and then it ended up being such a challenging year. . . . There were issues I had with, oh, you know, 'I feel like Tami would do this differently.' But at the end of the day, it was such a rewarding season. There were so many highs and lows and I feel like being principal added a dimension to all of the things that Tami had to deal with, being a wife, being a mother, being sort of a person in this town who people look to for things, and then on top of that having this sort of bureaucratic, political role where she's really idealistic and trying to do good.
On what's next for her relationship with Julie: "I just feel like this season we are really going to see her grow up, which is going to be great. I think that's going to be exciting, to see her really come into her own. And I imagine there's going to be some letting-go struggles. As a parent that would be heartbreaking. It would have to be."
To hear Britton's thoughts on the departing seniors and which character she'll miss seeing in season four (a little spoilery, that one), just read more