All of the new DVD releases hit stores (and Netflix) on Tuesdays. So each week in What to Netflix: New DVD Tuesday, I sort through the best of the batch and tell you what to add to your queue. In addition to the titles below you can now also find the first season of the 90210 reboot and the indie film starring Zooey Deschanel, Gigantic, on DVD.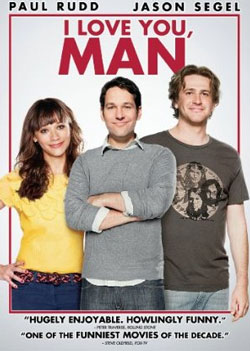 I Love You, Man
Paul Rudd
proves he can be more than just a funny sidekick in his leading role in
I Love You, Man
. Paul plays Peter, a sensitive guy who genuinely enjoys spending all of his time with his girlfriend. Upon realizing that his
wedding
party is lacking a best man, Peter sets off on a search for true guy love. He soon finds both fun and trouble in his new friendship with Sydney (
Jason Segel
).
I really loved exploring the sweeter side of the bromance genre with this movie and I can't wait to see it again. Extra DVD features include a gag reel, Jason Segel discussing whether or not to shave before a man-date, and a mash-up of the movie's bear-hug scenes. Aww.

82%
Two more new DVD selections this week, so read more