What Would You Add to This List of Addictive Shows?
Are 24 and Lost the most addictive shows on television? That's what a new UK survey says. Actually, it goes a step further, saying those two shows are the most addictive of all time.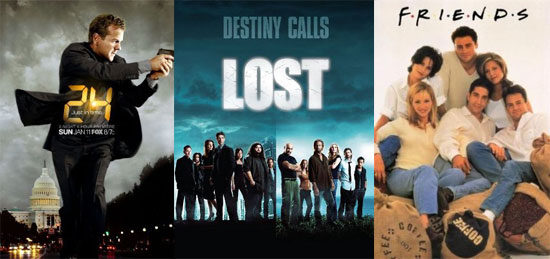 Friends clocked in third, while Sex and the City squeaked onto the list at No. 10. Maybe surprisingly for a British poll, only one UK series (Doctor Who) made the cut.
I was surprised to see The Wire on the list, but I can't disagree — once I got hooked on that show, I watched all five seasons straight through. I've never used the word "addictive" to describe CSI, but my friends across the pond disagree, putting it at No. 7.
It's been a couple of years since we last talked about addictive TV shows, so what better time to chat about it again? After the jump, you can see this survey's full list of addictive shows. What's missing? And do any of these seem odd to you? To tell me, read more.
Most Addictive TV Series
24
Lost
Friends
Heroes
The Wire
Doctor Who
CSI
Prison Break
The Sopranos
Sex and the City