Video Trailer For HBO's Big Love Season 4
Sneak Peek at Big Love Season Four!
Police arrests! Covert meetings! Chloe Sevigny screaming! After a vague teaser, we're finally getting an in-depth look at the new season of Big Love, and it's a nail-biter.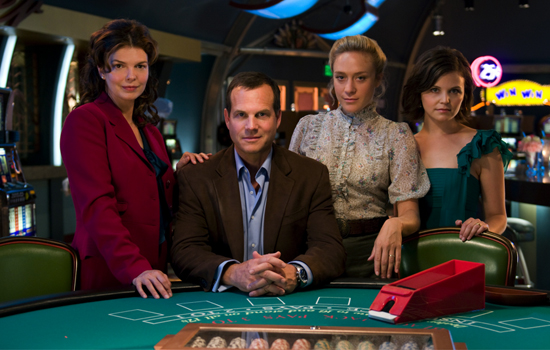 Power and corruption appear to be two big themes, with Bill (Bill Paxton) getting even more ambitious with a run for state Senate. Meanwhile, Margene (Ginnifer Goodwin) is throwing her own weight around with her growing career as a TV shopping channel host, and Nicki is questioning her feelings for Bill. We already heard that Amanda Seyfried is moving on from her role as Bill's eldest, and the preview hints at Sarah's departure — though we don't see much of the other kids. There are also the typical conflicts with the compound, but mostly I'm just curious if we're going to see Bill in handcuffs by the end of this season.
Mark your calendar for Jan. 10, but first, check out the juicy video when you read more.
Photo courtesy of HBO