Twitter Me This: Who's Tweeting Today?
Twitter Me This: Who's Tweeting Today?
Welcome back to today's installment of my new Twitter Me This quiz, where I show you entertainment-related celebrity tweets and let you guess who said it. Yesterday, I asked you who was talking about Lost, but today's batch of questions runs the entertainment gamut. Have fun!
1 of 4
"I wonder if tweeting about Audi having a cool 'green' Super Bowl ad would get them to give me a free car?"
Pee-wee Herman
Joel McHale
Mindy Kaling
Diablo Cody
2 of 4
"Goin to leno for the 3rd time! I'm pretty sure he's my fav. Person right now"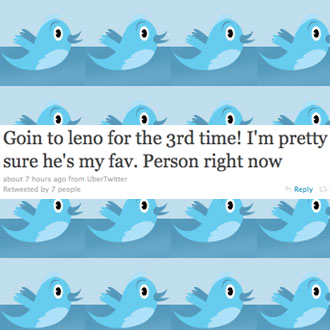 Lindsay Lohan
Rachel Zoe
Nicole "Snooki" Polizzi
Whitney Port
3 of 4
"Too bad Cop Out isn't simply a documentary about the making of Cop Out."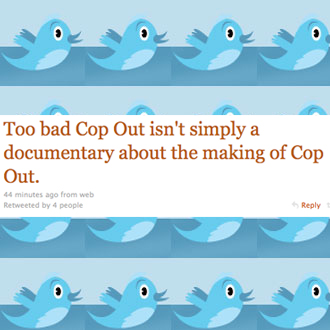 Eugene Mirman
Aziz Ansari
Sarah Silverman
Roger Ebert
4 of 4
"Dave Grohl has just officially made the list of most down to earth rock star in the world."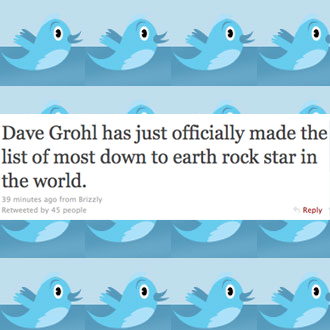 Ashton Kutcher
Pete Wentz
Mark Hoppus
Wyclef Jean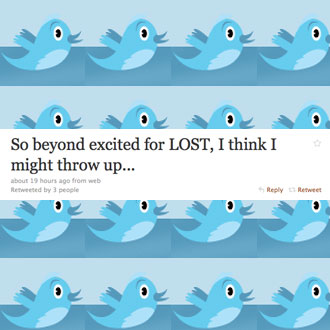 next slidequiz
Twitter Me This: Who's Tweeting About Lost?