We've been cultivating a few theories about True Detective's second season [1], but now we are getting casting news to go with creator Nic Pizzolatto's season-two revelations. The latest name to be tossed into the ring is Vince Vaughn [2] (because the show is an anthology, sadly, Matthew McConaughey [3] and Woody Harrelson won't appear again), plus there are a few other recent developments. Find out the details on Vaughn and what else we know about the hot HBO series's next season, like where it will take place.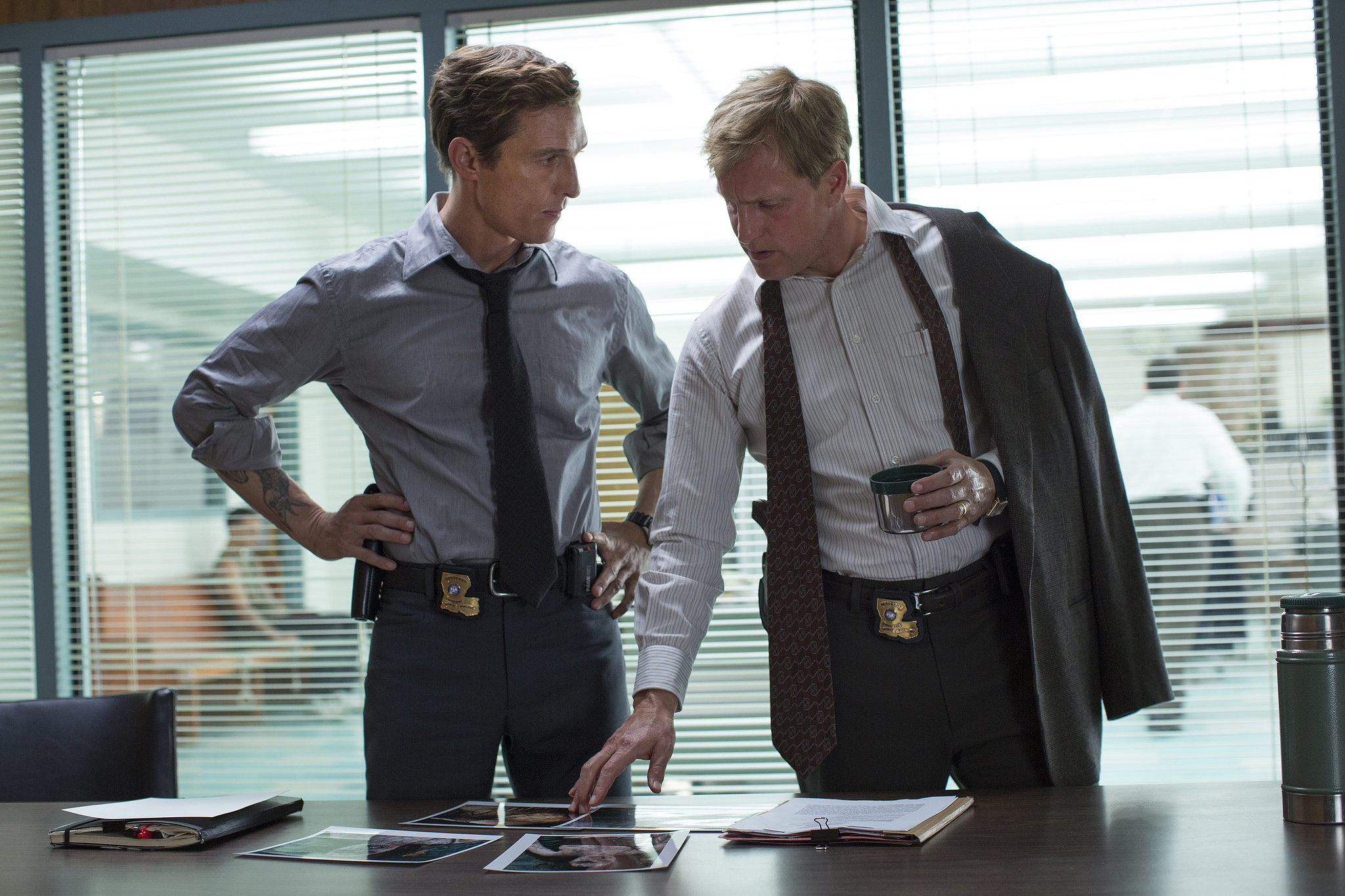 Source:
HBO
[4]
There will be four leads. Originally, Pizzolatto had suggested there would be three leads, but in an interview with The Daily Beast, he confirmed [5] that "there are four central roles." As to whether any of them are women, he said we'll have to "wait and see."
Casting news is coming in now. HBO has to confirm any of these, but TVLine reports that Vince Vaughn is in talks [6] to play one of the lead roles. This comes after last month's news that Colin Farrell and Taylor Kitsch were also in negotiations [7] to star.
The US transportation system plays a big part. "I am still fleshing it out," Pizzolatto told Entertainment Weekly [8]. "The basic idea: hard women, bad men, and the secret occult history of the US transportation system. I was well on my way in the writing, but there's been a lot noise and work around the end of the first season that got in the way."
It's not necessarily about a murder. "Oh, all kinds of conspiracies suggest themselves," Pizzolatto said in an interview with BuzzFeed [9]. "Especially if, like me, you've been reading about the last 40 years of Southern California government."
The new season will be in California. "It takes place in California," Pizzolatto confirmed on the To the Best of Our Knowledge podcast [10]. "Not Los Angeles, but some of the lesser-known venues of California, and we're going to try to capture a certain psychosphere ambience of the place, much like we did with season one."
Front page image source: Getty [11]