True Blood Jersey Shore Quote Quiz Featuring Quotes From Sookie and Snooki 2010-08-10 16:45:30
Sookie vs. Snooki: Who Said It?
You know, True Blood and Jersey Shore are not so different. In fact, the heroines of each show, Sookie Stackhouse and Nicole "Snooki" Polizzi, have both spouted off some frighteningly similar pearls of wisdom — so similar that I've decided to test your knowledge of the quotable TV ladies! It might surprise you how much they have in common, besides their almost identical names.
1 of 10
"I don't feel right without a tan."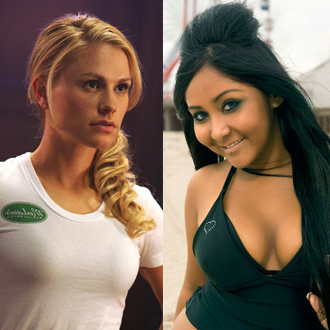 2 of 10
"I never thought I would be having sex with you. At least, not so fast."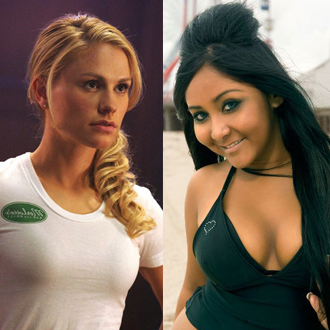 3 of 10
"I never expected to ever get hit by a guy, ever."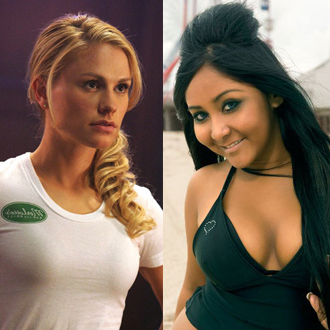 4 of 10
"I sucked his chest! What is wrong with me?"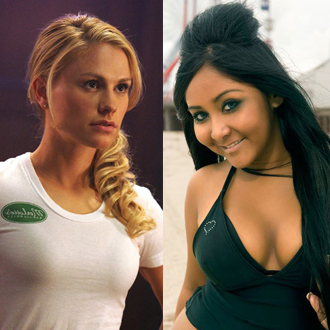 5 of 10
"I'm not trashy, unless I drink too much."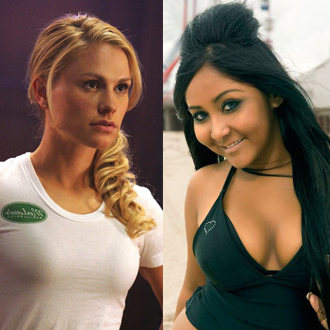 6 of 10
"All anyone's thinking about here is sex, sex, sex!"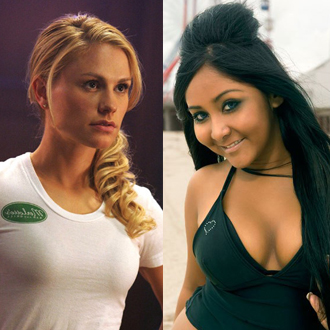 7 of 10
"I delivered a friggin' calf from a cow!"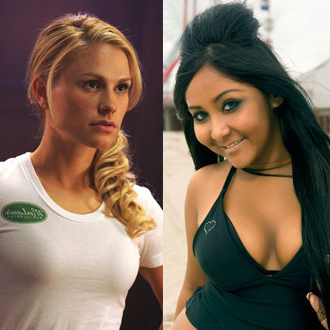 8 of 10
"Did you just call me a dumb bitch?"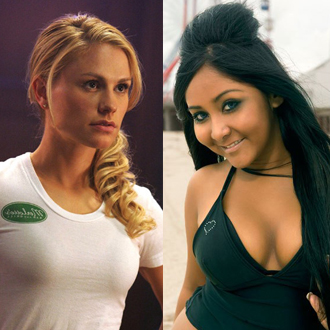 9 of 10
"My boobs are so tight I can't breathe, is that normal?"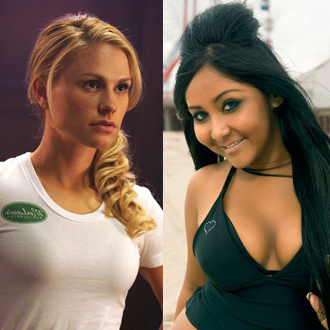 10 of 10
"When I say I'm ready to go wild, I'm gonna go wild."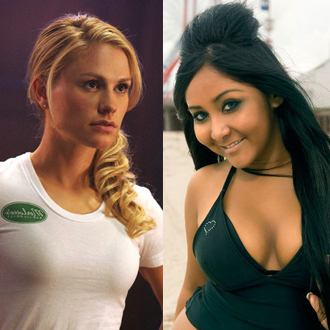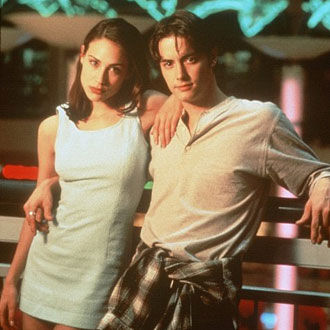 next slidequiz
Quiz Show: Name That London Brother!