Trivia Quiz on Season 5 of The Office
Brush Up on the Office Season Five!
Tomorrow night we'll head back to Dunder Mifflin for the long-awaited season six premiere of The Office. Over the Summer we learned that Pam and Jim will tie the knot and Andy will still be courting the new receptionist, but I'm most looking forward to my weekly dose of cringe-worthy laughs! Before the big night, let's find out how much you remember from last season.
Photos courtesy of NBC
1 of 10
Where do Jim and Pam get engaged?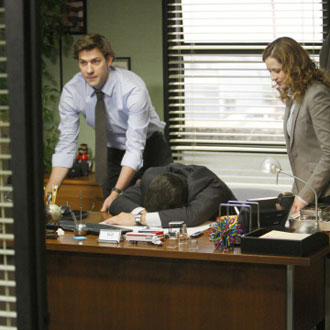 In the office
In their house over breakfast
At a rest stop between NYC and Scranton
At Dwight's bed and breakfast
2 of 10
Who says this line: "Mademoiselle! Beer me dos Long Island iced teas, por favor. Bad decision in a glass."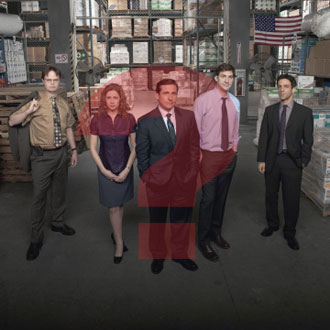 3 of 10
What is the theme of the Christmas party?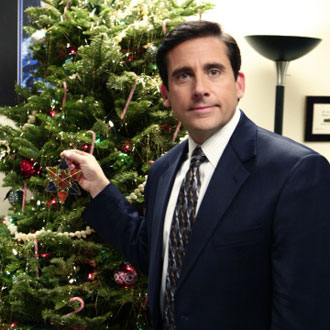 Benihana Christmas
Nutcracker Christmas
Diwali Christmas
Moroccan Christmas
4 of 10
When Kelly breaks up with Darryl, how does he respond?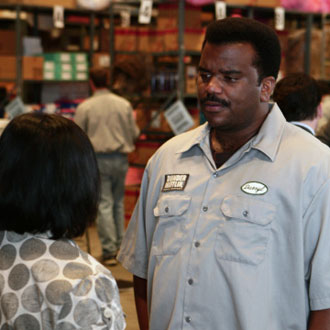 He challenges Ryan to a duel
He asks her to marry him
He says it's cool and walks away
Kelly and Darryl never broke up
5 of 10
Who remembers this song from his/her childhood: "Learn your rules, you better learn your rules. If you don't you'll be eaten in your sleep."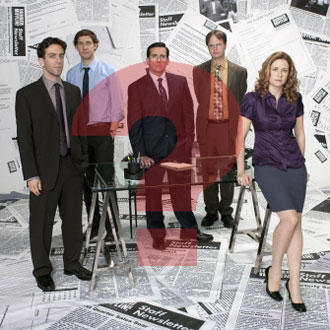 Dwight
Angela
Creed
Michael
6 of 10
Who plays the guitar when the office roasts Michael?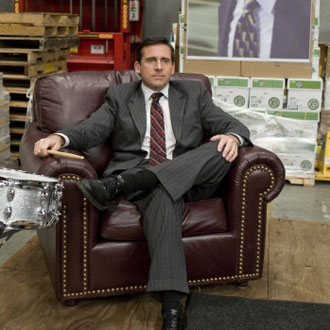 7 of 10
Where does Dwight trick Angela into marrying him?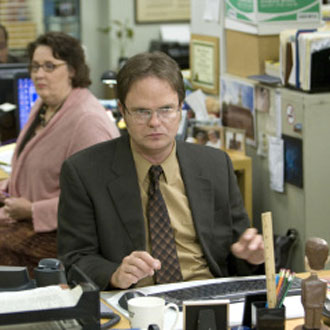 At his beet farm
At the company picnic
On a business trip
At a restaurant
8 of 10
At the company picnic, the Scranton branch gets into a heated game of what sport?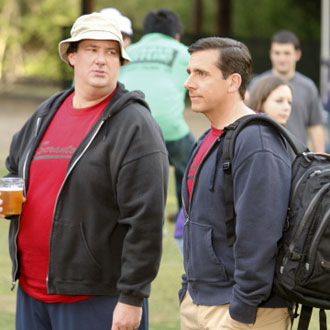 Softball
Volleyball
Football
Soccer
9 of 10
What is the name of the new receptionist at Dunder Mifflin?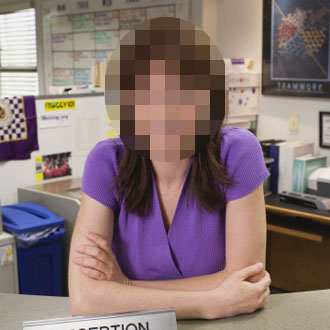 10 of 10
Who says this line: "I can tell Michael's mood by which comedy routine he chooses to do. The more infantile the more upset he is."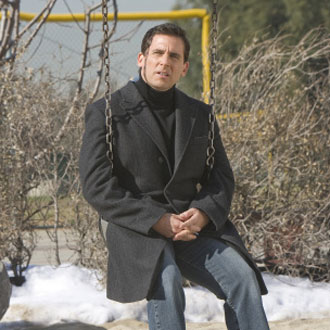 next slidequiz
Brush Up on Gossip Girl Season Two!