TV Tonight: Grey's Anatomy and FlashForward
TV Tonight: Grey's Anatomy and FlashForward
Last Thursday was a bit overwhelming TV-wise, but those DVR wars are about to get even more intense with the return of one old favorite and the welcome of something new.
After a Summer of "who's staying and who's going?" rumors, Grey's Anatomy is finally back tonight with the season six premiere. Though last season ended with a much-buzzed about cliffhanger, tonight's episode may be a bit anticlimactic since we already know what fate lies ahead for George and Izzie. Based on the sneak peek photos we saw a few weeks ago, I'm expecting a major tearjerker as we watch the residents of Seattle Grace grieve for their friend and co-worker.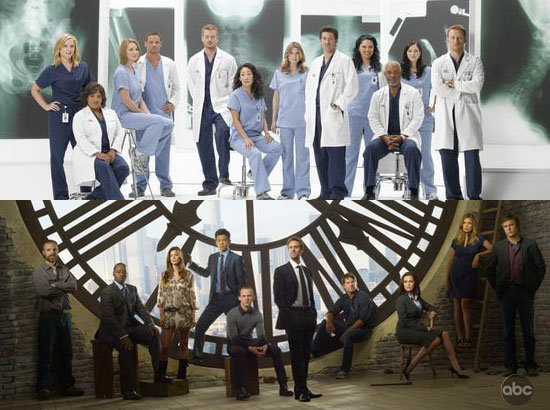 Not interested in pulling out the tissues tonight? I've got a backup and it's called FlashForward. If you haven't heard about this one yet, listen up — not only is it one of the most anticipated new shows of the Fall, but after viewing the pilot, it's one of my top recommendations as well. The show is already getting hyped as the "new Lost, but don't let the sci-fi genre throw you off. The first episode is deeply rooted in developing complex characters and their relationships with one another. Yes, a lot of questions are raised, but the premiere won't leave you confused (though it may leave you wanting more).
So which show are you excited for? Or will you be avoiding both and sticking with one of the many other Thursday night options?
Photos courtesy of ABC