Outlander [1], the TV series based on Diana Gabaldon's bestselling book series, bows on Starz on Aug. 9, and even if you have no idea what an Outlander is or why you should care, let me offer up the piece of eye candy that is Sam Heughan. (If you do care, here's our review [2]). The Scottish actor plays Jamie, an 18th century Scottish warrior who woos Claire, a time-traveling woman, and for many people, this will be their first introduction to Heughan. And what an intro it will be: Jamie and Claire fall for each other and have lots of steamy encounters, a task the well-built Heughan looks more than prepared for. Get a first look at your new crush with all the pictures of Heughan as Jamie in Outlander!
Source: Starz [3]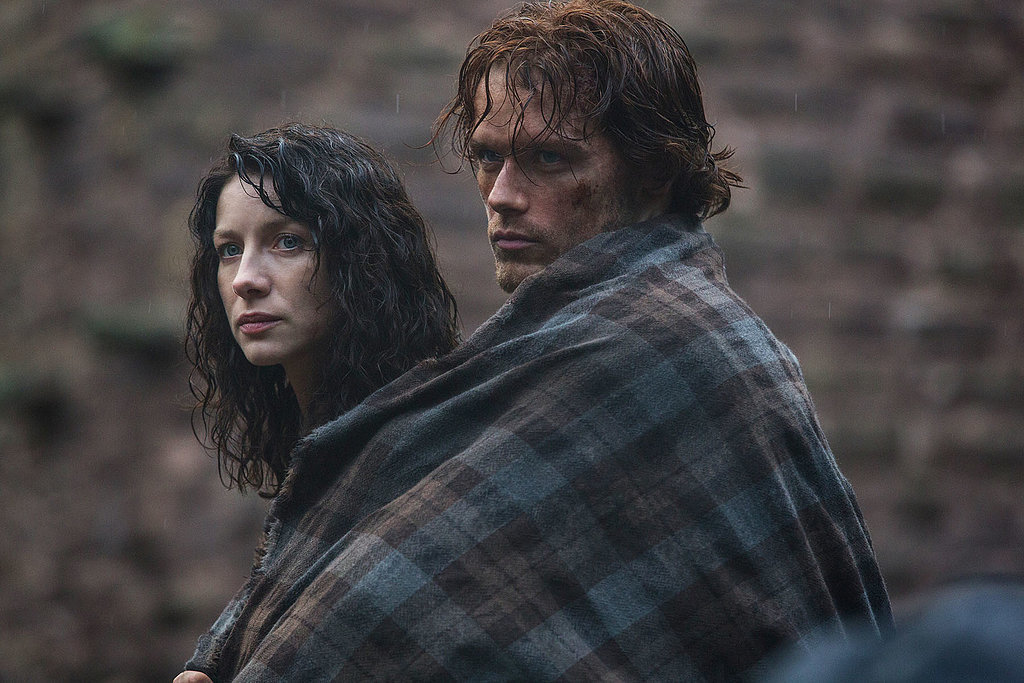 When Claire (Caitriona Balfe) finds herself shifted from the 1940s to the 1700s, she "has" to ride with Jamie (Sam Heughan), all pressed up against him.
Source: Starz [4]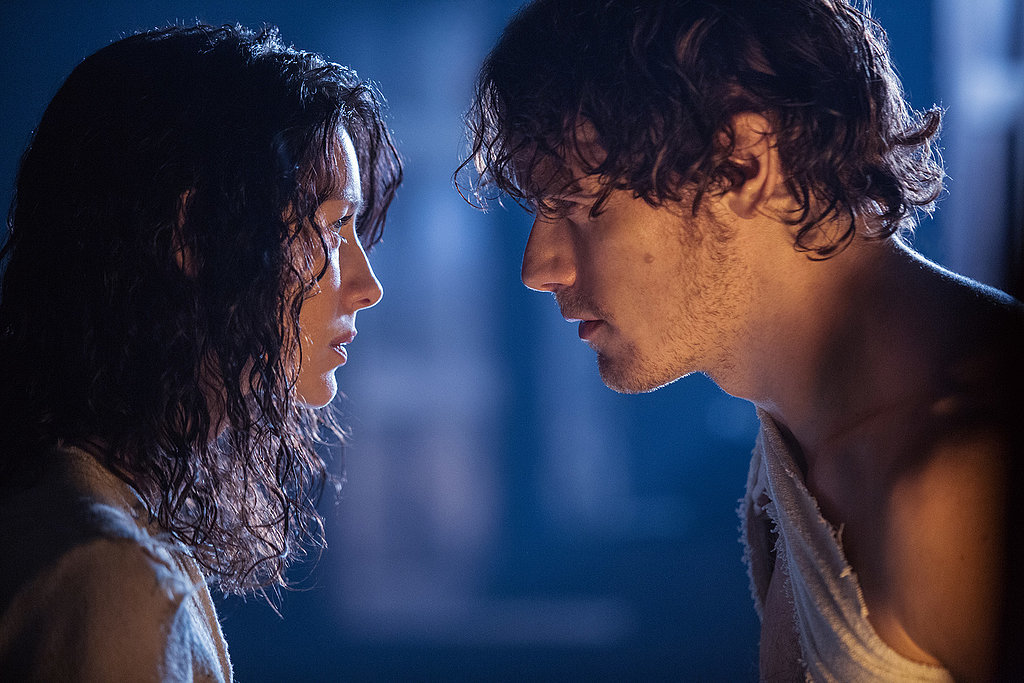 Claire, a wartime nurse, puts the injured Jamie back together, so she gets to check that sexy nurse fantasy box early on.
Source: Starz [5]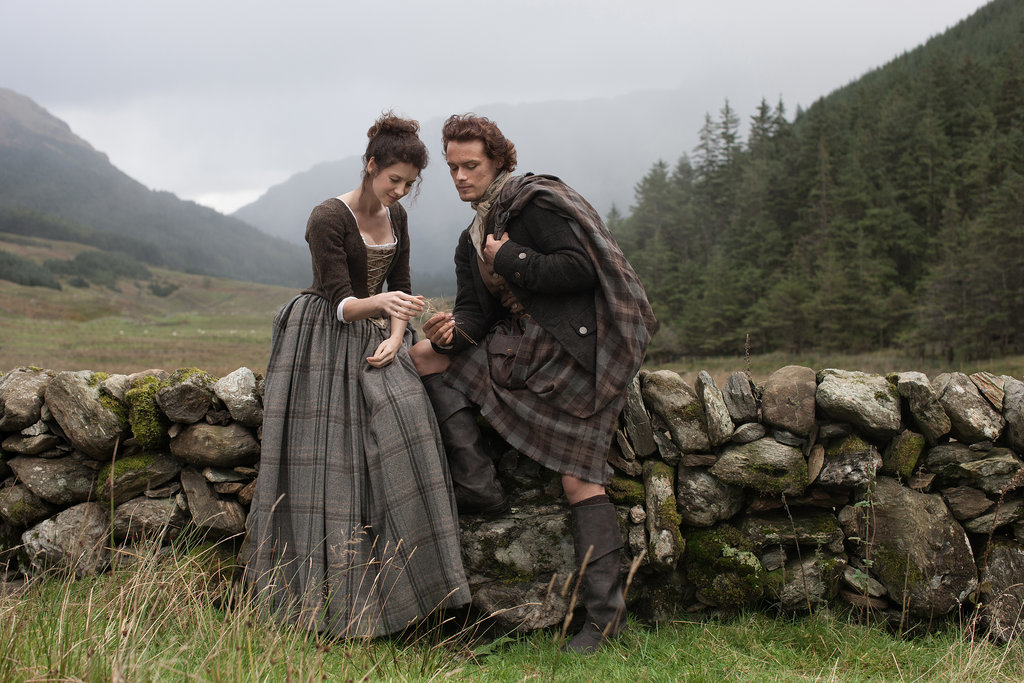 He's hot shirtless [6], but that tartan just does something for him.
Source: Starz [7]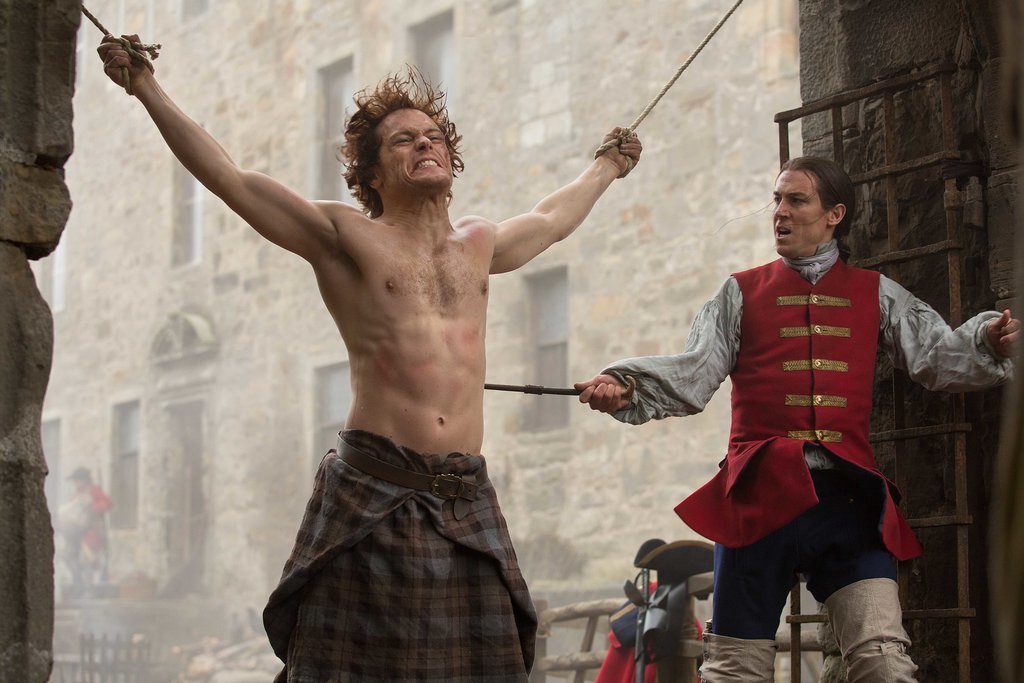 Oof. Here's his first shirtless [8] shot, and regrettably it's while he's being victimized by Jack Randall (Tobias Menzies). But still . . . look.
Source: Starz [9]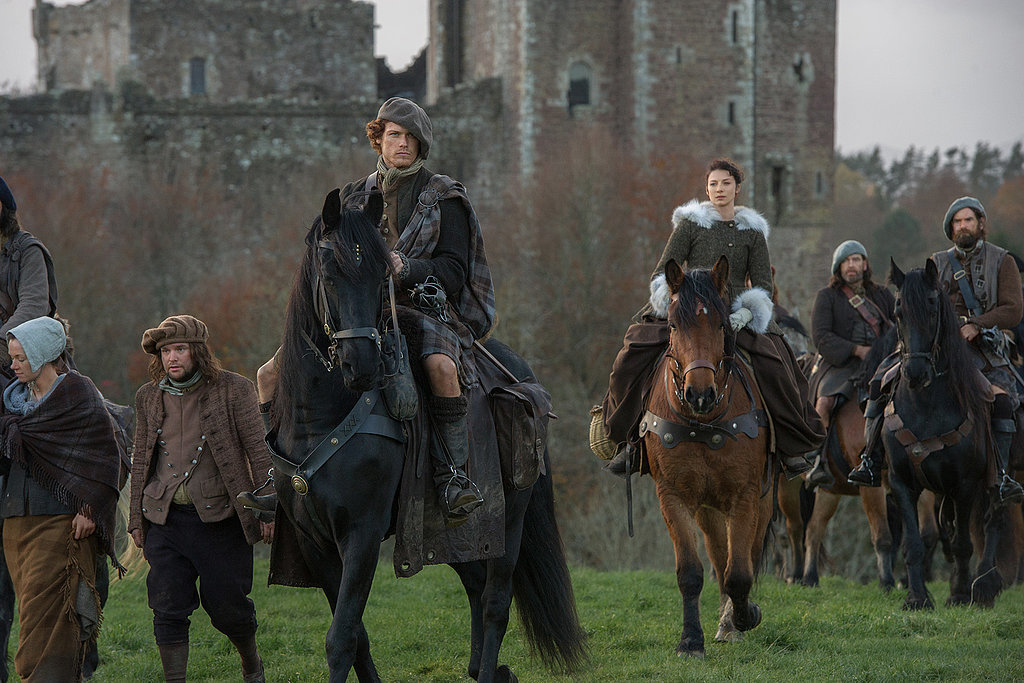 Jaunty Scottish hat, you've never looked so good!
Source: Starz [10]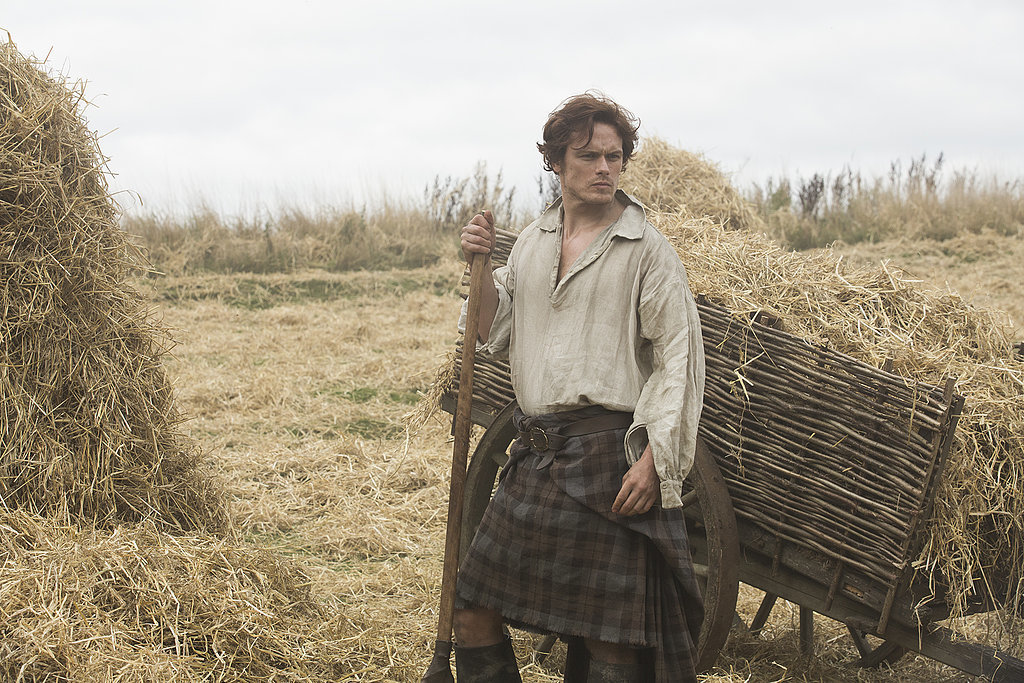 Hey! You might set fire to the hay with all that smoldering.
Source: Starz [11]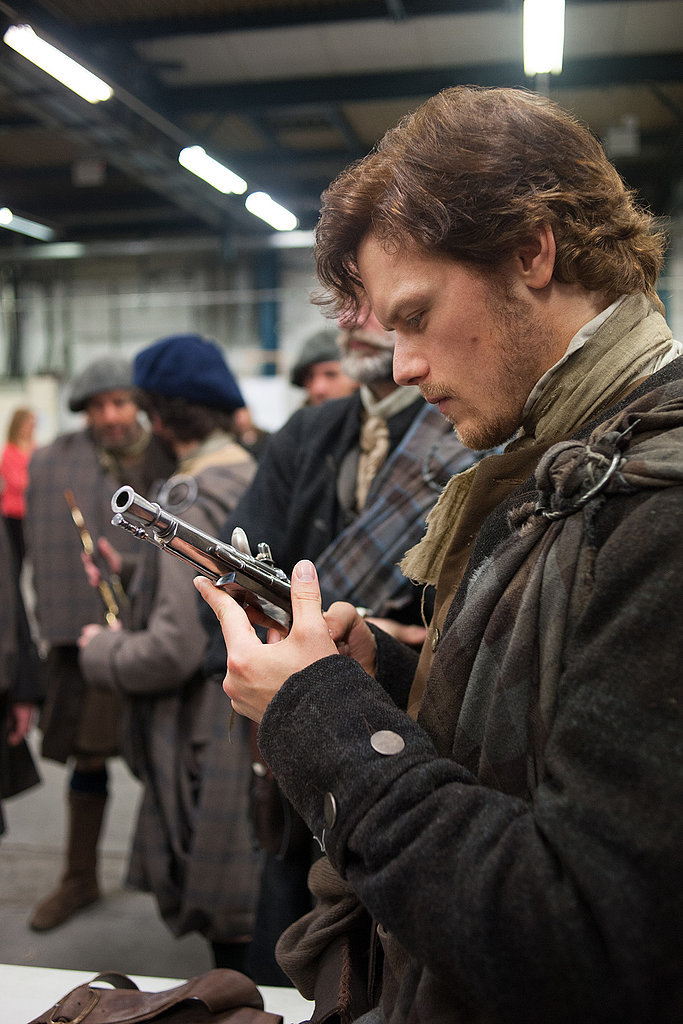 Here's the sexy Heughan behind the scenes. Yep, still hot in modern day.
Source: Starz [12]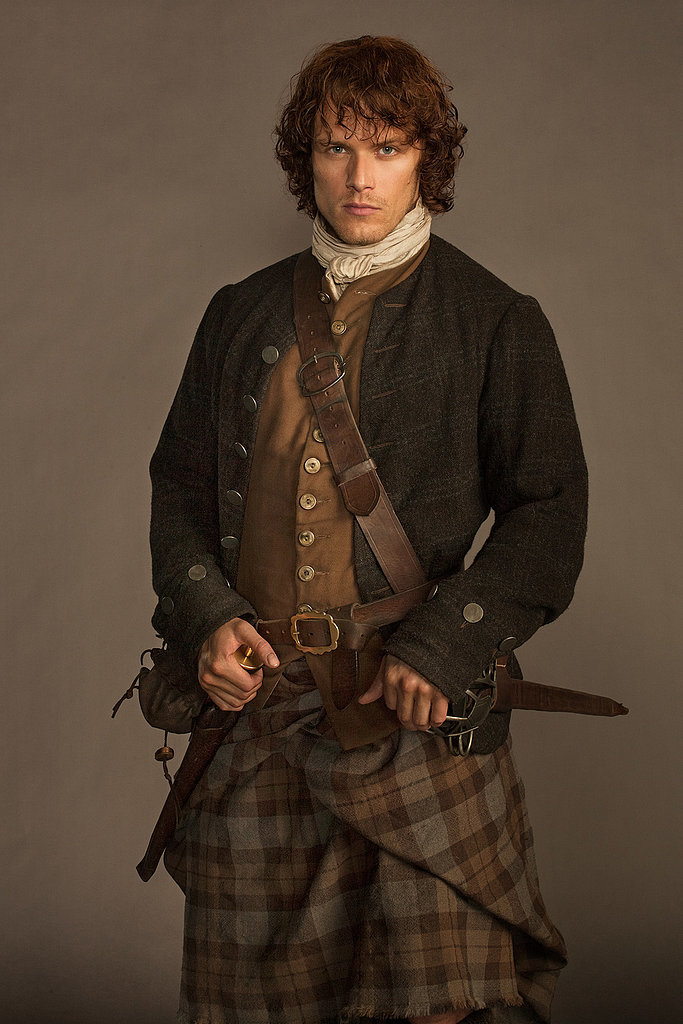 Behold! Jamie in all his finery.
Source: Starz [13]