You've gotten your movie fix with the week's DVD releases, ready to a amp up your music, too? Here are the three biggies shelves today, and good news — they're all great and uniquely individual.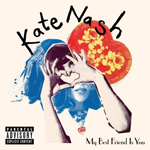 Heartbreak warfare:
Hell hath no fury like a woman scorned — but it can make for an amazing album. Kate Nash sings about cheating and breakups on her latest album
My Best Friend Is You
. Not that the tracks don't have lighter moments, like on the clap-happy "
Paris
" or "
Do-Wah-Doo
" which masks jealousy in a retro, 60s girl group package. In the more upfront "
Mansion Song,
" the singer drops the act with a beat-poetry style rant (with the obligatory f-word used repeatedly for effect). Someone obviously hurt Nash's feelings, but luckily, we reap the benefits.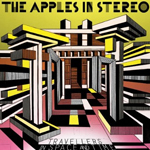 The future's bright:
Rev up the DeLorean. Apples in Stereo brings us into the future of electro-pop with
Travellers in Space and Time
, an energetic album full of tracks that are easily to bop and toe-tap along to. The nerdy and math-obsessed lead singer Robert Schneider sounds as uniquely high-pitched as ever, as the boys play around with noise (did I even hear cowbell?) like they got their hands on a Casio's keystrokes. The result is completely fun, so be sure to check out "
Dance Floor
" — that's the one
with the video with Elijah Wood
— and "
Hey Elevator
."
One more to give a listen when you read more