Review of New Albums From The Dead Weather, The National, and Sleigh Bells
What to Download: New Music This Week
I've already shared the latest DVDs to hit shelves, but if you're more in the mood for some tunes, this week's music releases are ready to rock your socks off.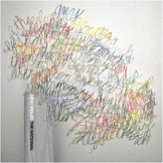 Violets are blue: Indie rockers The National bring us their fifth studio album, High Violet. It's predictable in the best way possible, with lead singer Matt Berninger crooning out more anthems for the lovesick and heartbroken. The opening track, "Terrible Love," is indicative of the band's knack for writing songs that are catchy and depressing at the same time, but check out "Bloodbuzz Ohio" for something a bit more upbeat. I'm also loving the stripped down ballad "Runaway."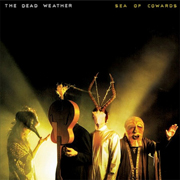 See Jack play: Jack White's other other band, The Dead Weather, returns with its second album, Sea of Cowards, and it's a rough and tumble ride. That is entirely a good thing — because this is real rock 'n' roll. "Blue Blood Blues," the opener, is a fittingly harsh, sexy introduction. "Die by the Drop" uses its every riff, every lyric to batter you around until you're screaming the chorus along with Jack and lead singer Alison Mosshart, while Mosshart snarls seductively over "The Difference Between Us," my favorite track.

One more to check out when you read more.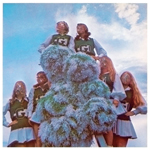 Electro-rock's love child: Fun, raw, and on the rise, Brooklyn duo Sleigh Bells is already receiving a ton of hype for their debut, Treats. It's an album of heavy guitar (courtesy of Derek Miller) backed by shooting lasers and strobe light sounds, as singer Alexis Kraus channels Inara George when she's lightly

ah-ah-ah'ing

("Run the Heart") or Karen O. when she gets more guttural ("Infinity Guitars"). Cool factor: the band is working with MIA's label, an influence that can be felt on one of my faves, "Riot Rhythm."