Recap and Quiz on Chuck Episode "Chuck vs. The Other Guy"
Chuck Challenge: Chuck vs. The Other Guy
After watching this week's episode of Chuck, I can see how the episode originally served as the season finale (the game was changed when the season was extended). There are all sorts of milestones for Chuck, Morgan, and Sarah — while our time with Brandon Routh comes to an end. Hope you remember all that went down!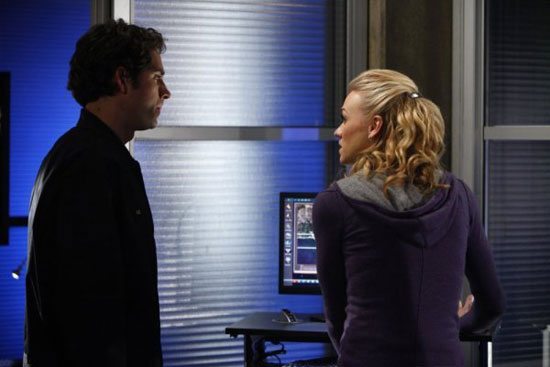 Photo courtesy of NBC