Quiz on Popular Celebrity Twitter Tweets 2010-02-10 16:30:09
Twitter Me This: Who's Tweeting Today?
You know the drill: take my new Twitter Me This quiz, and see if you can pair up some of the day's kookiest tweets with the celeb who wrote 'em. Best of luck!
1 of 4
"I need to be good at Google Buzz. I refuse to be the one who is bad at it."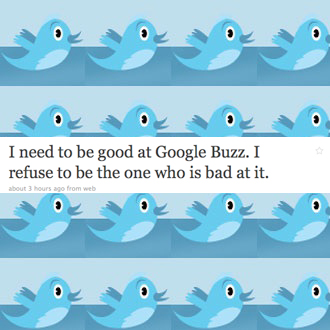 Mindy Kaling
Felicia Day
Aziz Ansari
Kevin McHale
2 of 4
"Writing. Dying. Deadline. Hopefully, not in that order."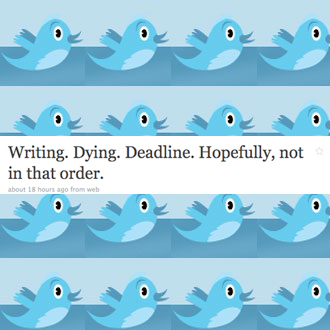 Kevin Williamson
Kevin Smith
Richard Kelly
David Wain
3 of 4
"i just electrocuted myself plugging in my comp & my first instinct was to tweet about. I'm not sure which is more pathetic."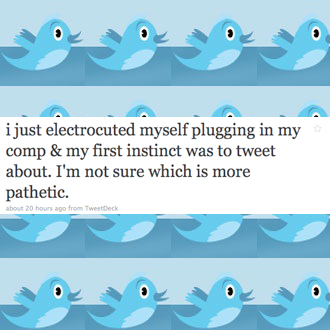 Nick Kroll
Ben Stiller
Rob Huebel
Kevin Nealon
4 of 4
"It's hailing in Los Angeles . . . it makes going to Starbucks feel like 'Ice Road Truckers'"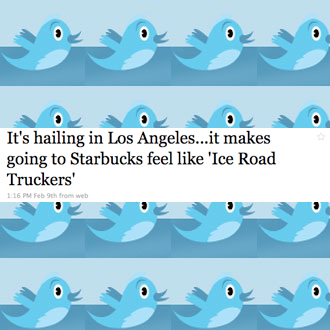 Kat Dennings
Josh Groban
Ashley Tisdale
Peter Facinelli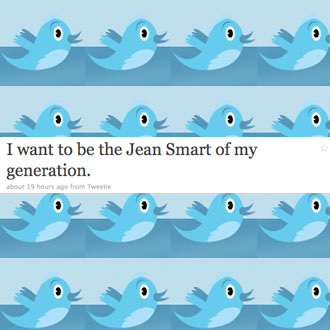 next slidequiz
Twitter Me This: Who's Tweeting Today?