Quiz on Favorite Popular Celebrity Tweets on Twitter
Twitter Me This: Who's Tweeting Today?
How about a pop quiz for those Monday doldrums? (It's fun, I promise!) Just check out these Twitter quips from a few famous folks, and then guess who penned it. Good luck.
1 of 4
Jewish fun fact: If you celebrate Passover on top of an overpass, you go back in time.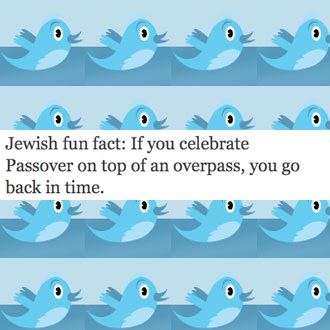 Conan O'Brien
Stephen Colbert
Sarah Silverman
Eli Roth
2 of 4
This weather makes me want to throw my shirt off and run through a sprinkler with popsicle in hand yelling "look-it! Look-it!"
Pete Wentz
John Mayer
Josh Groban
Thomas Lennon
3 of 4
My Red Carpet Facial consisted of burning acid, dry ice & the question: 'Are you claustrophobic?' They shuld rename it the Apocalypse Facial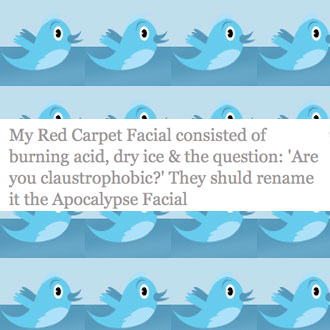 Lake Bell
Demi Moore
Christina Applegate
Diablo Cody
4 of 4
I thought i was being cute when I told my 3 yr old to "speak to the hand". But she was a little cuter when she replied, "Hello hand!" lol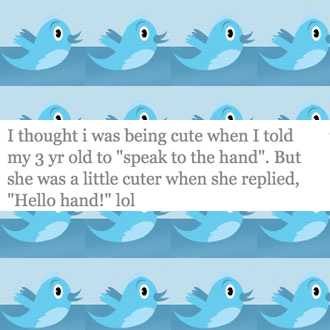 Soleil Moon Frye
Busy Philipps
Joel McHale
Peter Facinelli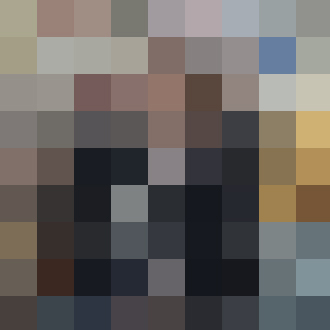 next slidequiz
Friday TV Quiz: Who Said That Line?