Quiz on Chuck Episode "Chuck vs. First Class"
Chuck Challenge: "Chuck vs. First Class"
Well, well, well: Not only did this week's Chuck give our rookie spy his first solo mission, he also got a normal (for now) love interest: the ultra-cute Kristin Kreuk!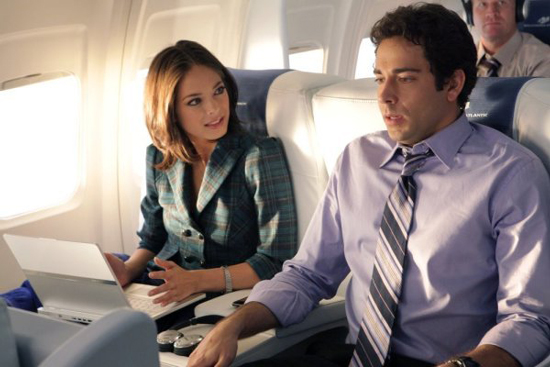 Chuck landed himself in the first-class section of a flight to Paris, where he had to face off with Ring operatives
and
flirtatious seatmates. We can chat about the episode in the comments, but first, take my quiz to see how well you were paying attention to this week's episode!
Photo courtesy of NBC