You know who's even more excited about Orange Is the New Black [1]'s 12 Emmy nominations than you are? The show's cast! We're completely obsessed with OITNB, and we've been done with the fantastic second season for weeks. What is there to do but speculate about what treasures season three will hold [2]? Well, OITNB's official Instagram account [3] and star Uzo Aduba [4] have just started posting pictures of the cast filming the third season, plus a celebration shot from Emmy nomination day. While we won't get new episodes until June 2015, we can feed our excitement with some backstage snaps! There aren't too many yet, but stay tuned as we update with more.
Source: Instagram user oitnb [5]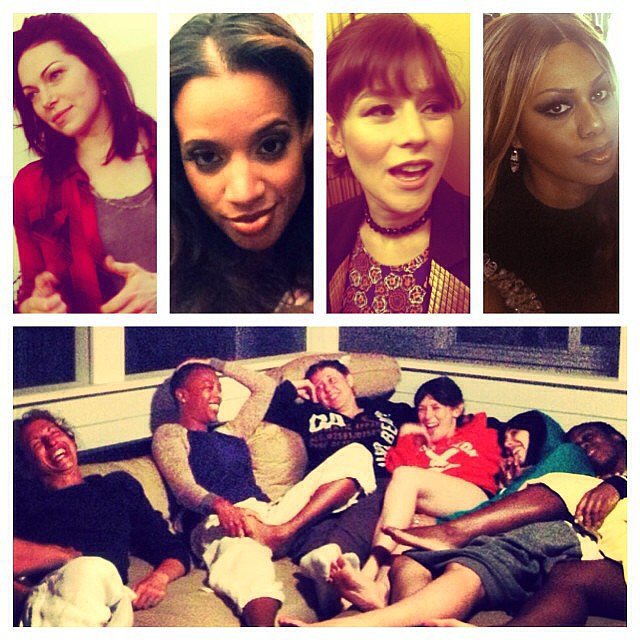 Uzo Aduba, aka Crazy Eyes, shared pictures of her favorite ladies for Woman Crush Wednesday.
Source: Instagram user uzoaduba [6]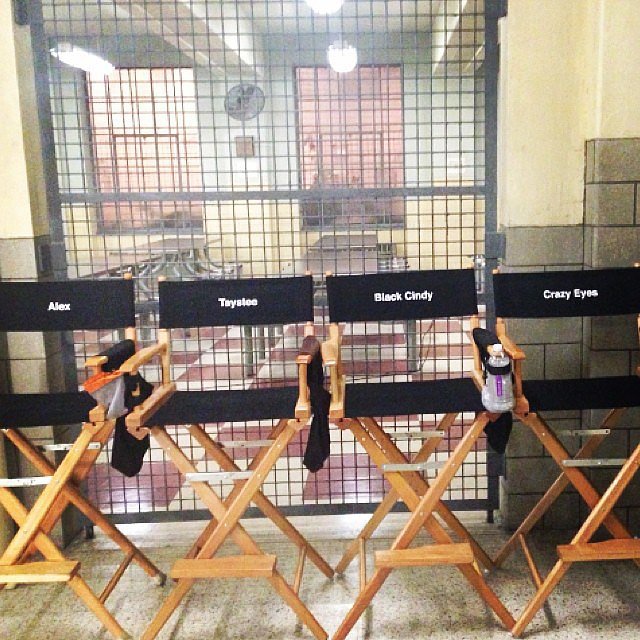 The chairs are all lined up and ready to be sat in for season three!
Source: Instagram user uzoaduba [7]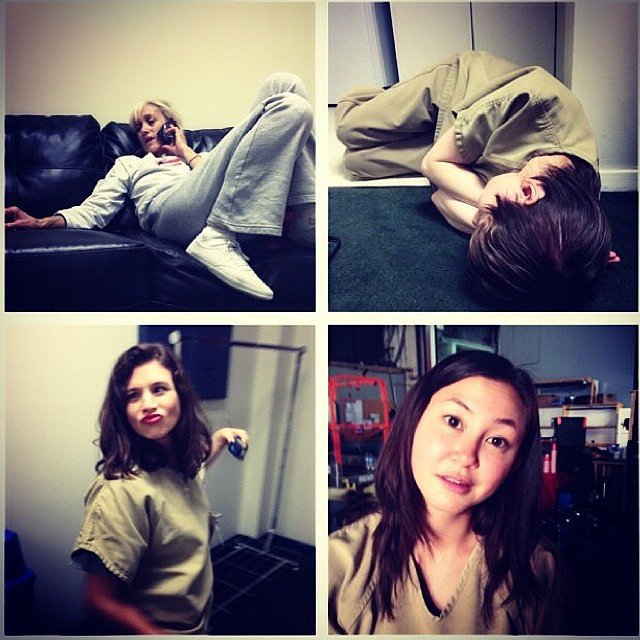 I see Yoga Jones (Constance Shulman), Lorna Morello (Yael Stone), and Brook Soso (Kimiko Glenn) — but who's in the upper right corner?
Source: Instagram user oitnb [8]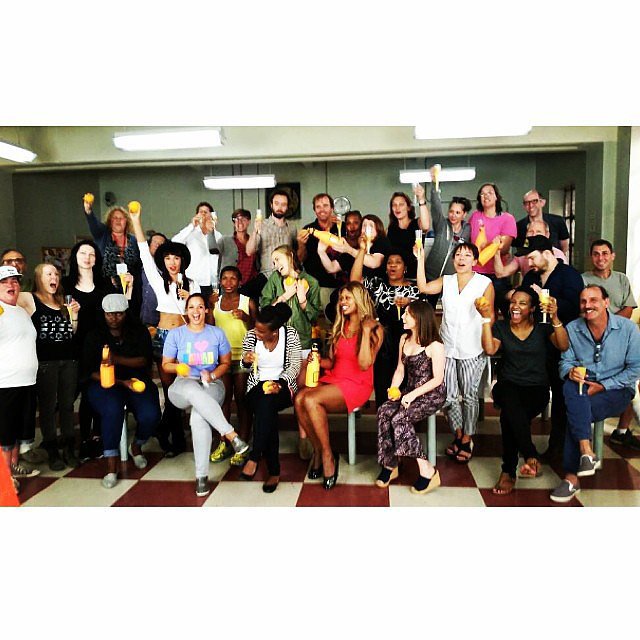 The cast celebrated their big Emmy nominations while filming the new season!
Source: Instagram user lomorelli [9]