It's the most wonderful time of the year: time to watch as many Christmas movies as you can until you're physically unable to continue! We've decided it might be best to ease you into it, so instead of making you watch the whole films, we've rounded up the most GIF-worthy moments of 12 classic, wonderful Christmas movies. We'll be adding in a new GIF every day, so check back to see which movies make our list!
12. Love Actually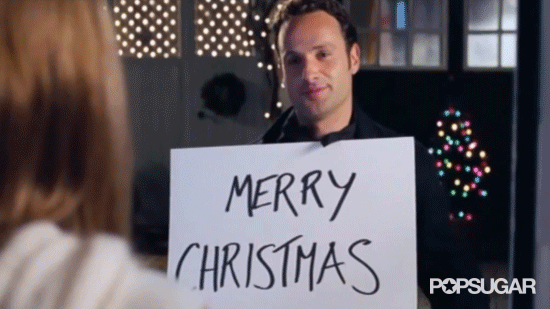 There are so many different storylines in Love Actually, which means at least one of them is going to mirror your own holiday experience. Basically, it's fitting for any mood you're in, from down in the dumps to head in the clouds.


11: Elf
Come on, there's no way you're going to get through this movie without laughing. And if you do somehow manage to make it through without laughing, then you're just a regular Scrooge.


10: Rudolph the Red-Nosed Reindeer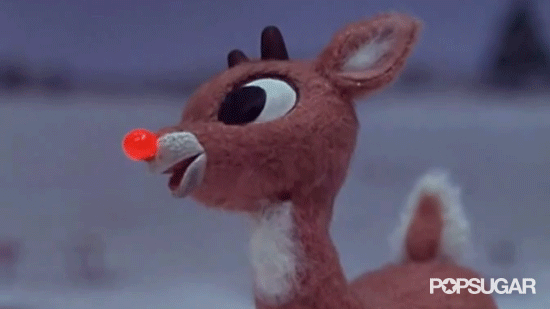 Aside from the fact that the terrifying abominable snowman gave me years and years worth of nightmares, I watched this one countless times as a kid.


9: The Muppet Christmas Carol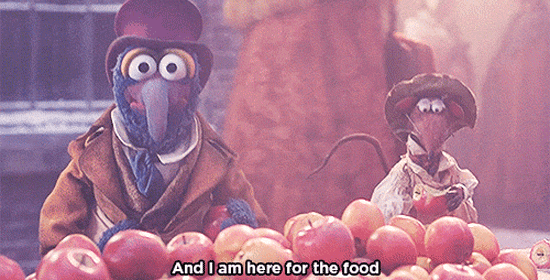 Come on. It's the Muppets. What else do you need? Plus, this specific moment embodies almost every dietary moment of the holiday season.


8: The Holiday
It totally nails that whole "hopeless romantic" thing. Also, when's a good time to talk about those houses?


7: A Charlie Brown Christmas
First of all, it's unquestionably heart-warming. Secondly, don't pretend like you didn't try to mimic those sweet dance moves at least once in your life.


6: Find out tomorrow!