This week, Jimmy Fallon and Taylor Swift starred in "Ew!" [1], Fallon's recurring sketch on The Tonight Show that features the host as a teen girl named Sara with a particular way of talking. Swift isn't the first celebrity to have a teen-girl alter ego; in fact, lots of other stars (including dudes like Channing Tatum [2]) have stopped by "Ew!" Check out the roundup of the other videos, and watch as Sara gets more and more ridiculous with her pronunciations.
Source: NBC [3]
"Ew!" With Will Ferrell and Michelle Obama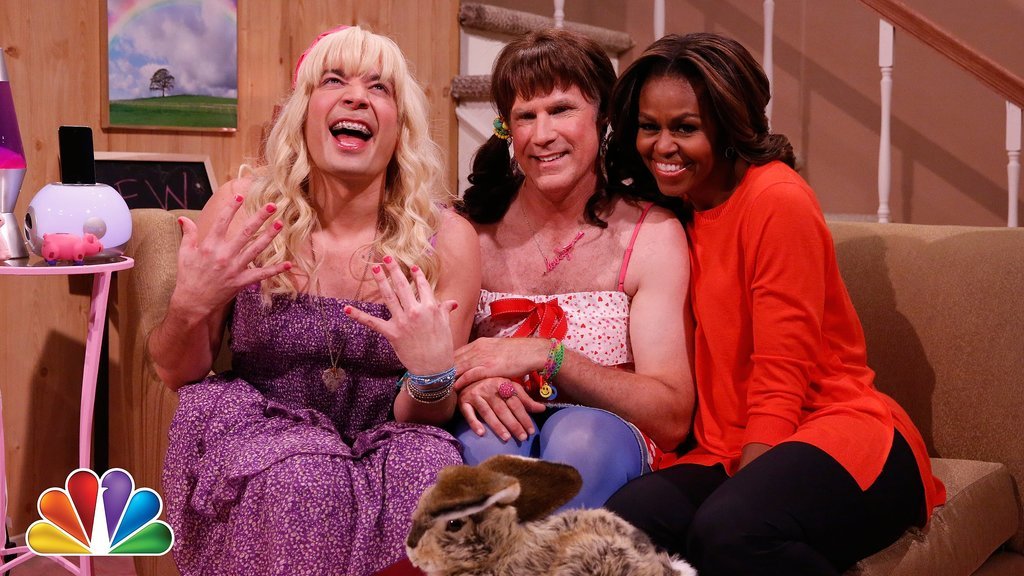 Featuring a dance party with the first lady!
"Ew!" With Channing Tatum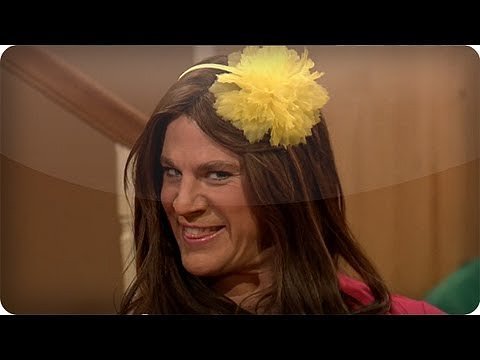 This might be the best one.
"Ew!" With Seth Rogen and Zac Efron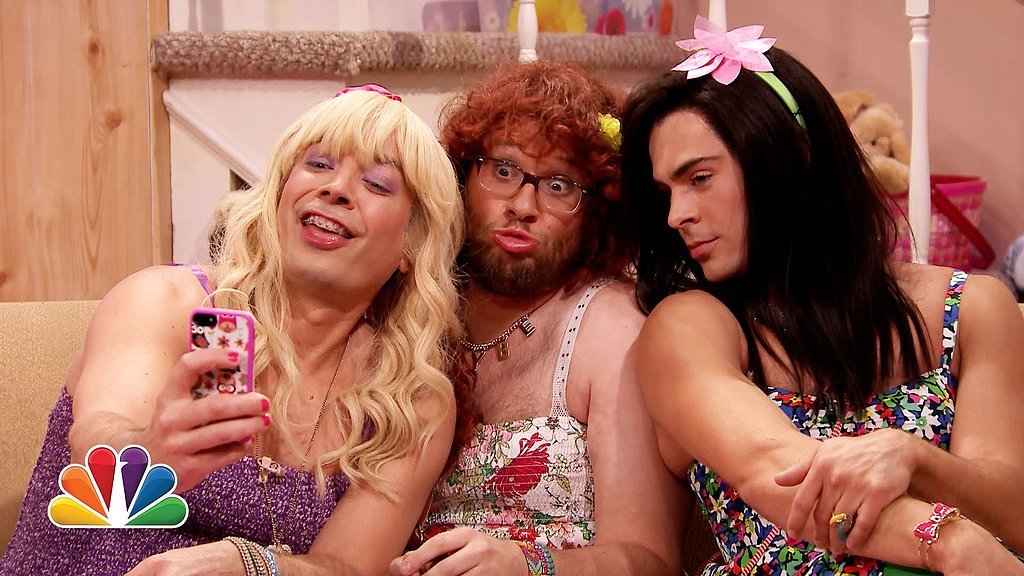 In which they all "Turn Down For What."
"Ew!" With Lindsay Lohan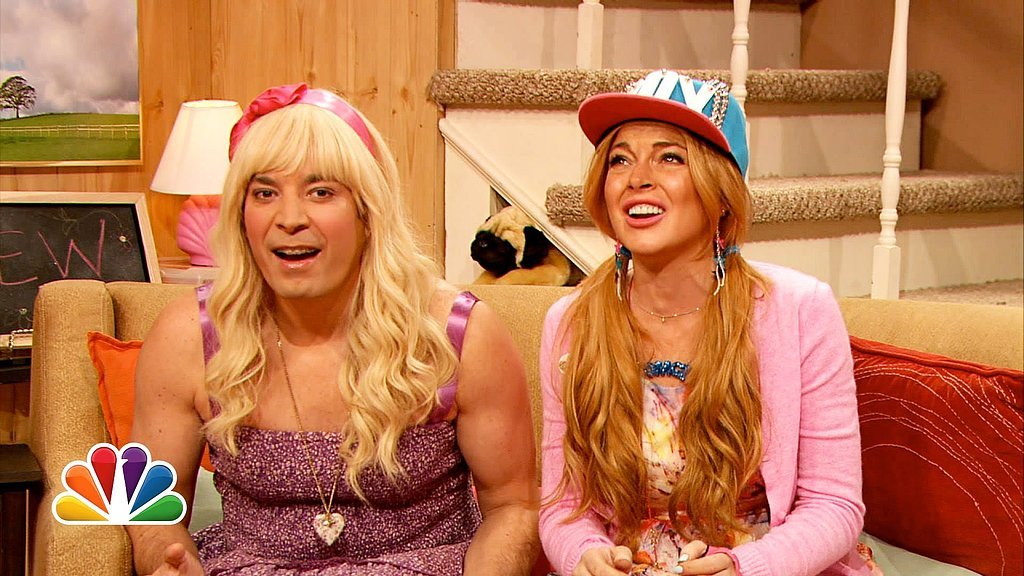 Meet Sara's BFF for life.
"Ew!" With Michael Strahan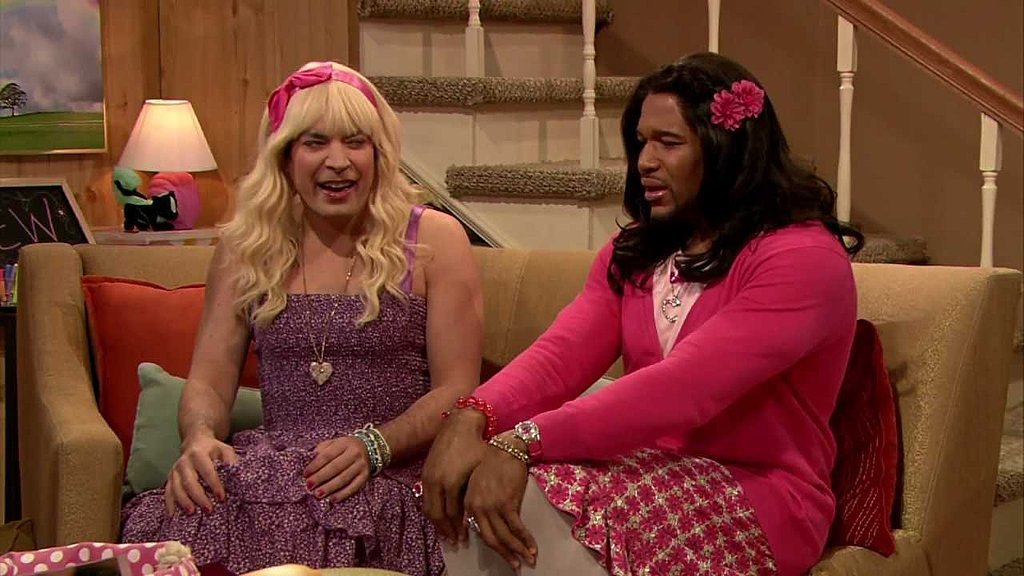 In which Strahan's character has a lot of thoughts about Taylor Swift [4] and Silver Linings Playbook.
"Ew!" With the Jonas Brothers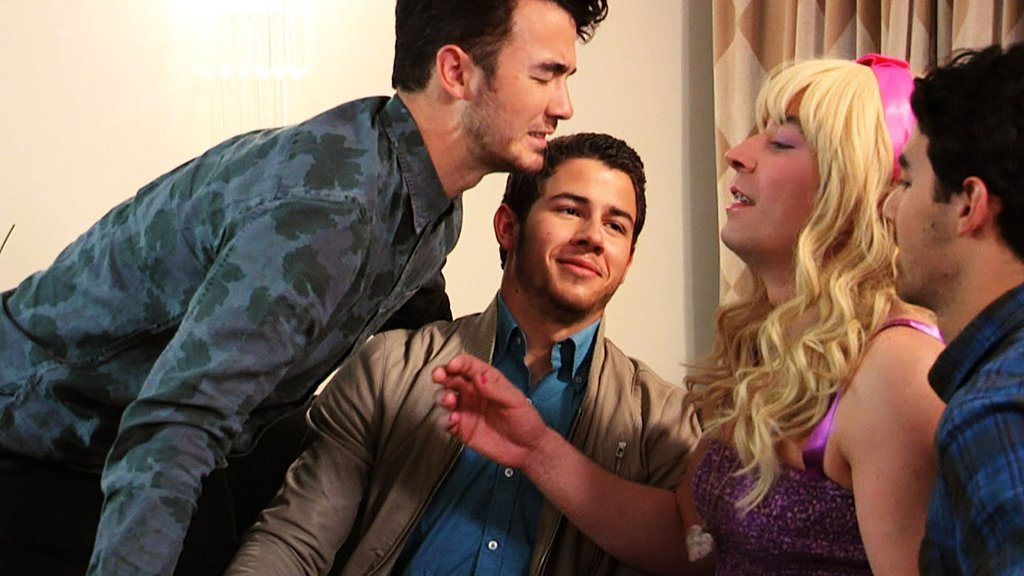 Technically, it's not an episode, but Sara gets to meet her idols and definitely says "ew!"
"Ew!" With Taylor Swift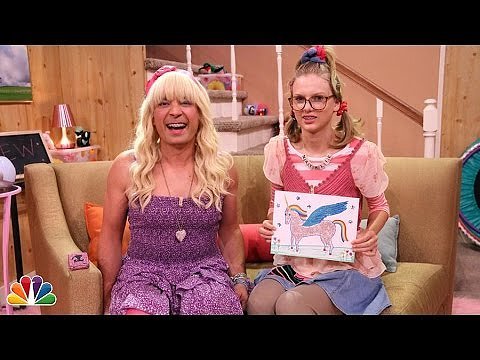 Sara so can't relate to her.