Helen Hunt to Take Over Maura Tierney's Role on NBC's Parenthood
Are You Excited About Helen Hunt's Possible Return to TV?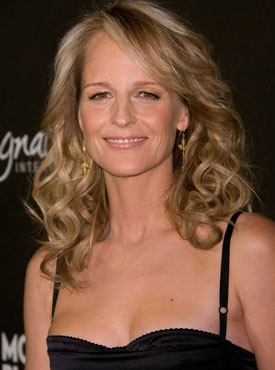 Last week, I told you about Maura Tierney's departure from the new NBC midseason drama, Parenthood. I was admittedly bummed, even though her recovery obviously takes priority. It's just that after watching the pilot, I thought Tierney was perfectly cast in the role.
Well, now the word is that NBC has reached out to Helen Hunt as a potential replacement for Tierney on the show.
Hunt is reportedly still mulling over the offer, but I'm already jumpy over this news. She's been off the Hollywood radar for a while, but I've always thought that she was one of the most talented actresses out there. I loved her on Mad About You and throughout her film career — As Good as It Gets, Cast Away, and don't forget Girls Just Want to Have Fun! Tierney would've been amazing in the role, but Hunt is a worthy substitute and I just know she'd deliver the complexity, which a drama like Parenthood needs. What do you think — are you excited about Hunt's possible return to the small screen?