The Fault in Our Stars Tour Instagram Diary
The Fault in Our Stars Fan Tour Behind-the-Scenes Instagram Diary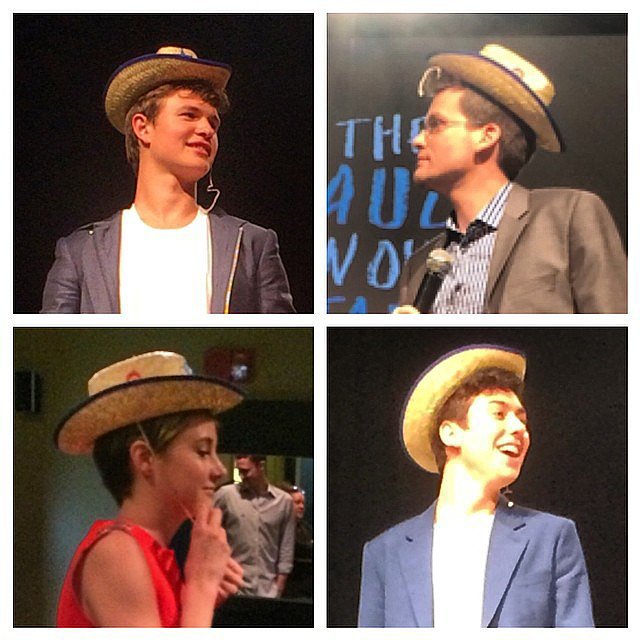 What's Your Reaction?
0
0
0
0
0
0
1
The Fault in Our Stars Fan Tour Behind-the-Scenes Instagram Diary
Last week the cast of The Fault in our Stars — Shailene Woodley, Nat Wolff, and Ansel Elgort — joined the book's author, John Green, for a fan-fueled tour across the country. The legion of TFIOS devotees competed to get the fab foursome to stop by their city, and the lucky winners were in Miami, Cleveland, Nashville, and Dallas. We got to go along for the ride, watching as thousands upon thousands of you TFIOS-lovers waited for hours to get a glimpse of John, Shailene, Nat, and Ansel. The first two events took place at malls, kicking off in the Miami heat before heading to Cleveland for an emotional reunion with the young cancer survivors who act in the film's support group. Nashville was next, and living up to the city's musical roots, Nat Wolff was joined by his brother, Alex, for a surprise performance of their classic hits and new material. Finally, it was off to Dallas, where Ansel once again showed off his dance moves and all four of the stars tried on the same mini cowboy hat for size.
The TFIOS tour was full of touching moments, especially as we watched crowds of young women and men meet the man who wrote the book that meant so much to so many people. John Green's devotion to his followers is clearly the most important thing in the world to him, which was evident with how much care and thought he and the cast gave each and every question that came their way. In case you missed any of our action on our Twitter and Instagram, catch up with it all here. Check out our exclusive look behind the scenes for the entire #TFIOSTour, and watch for so much more from The Fault in our Stars before it's out on June 6.
Source: Instagram user POPSUGAR
Latest